Bake sale season continues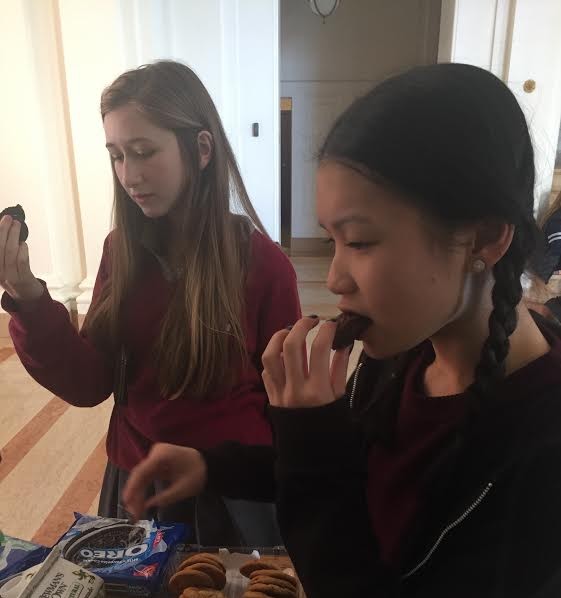 Lemonade, oreos and chocolate chip cookies mark another of the sophomores' plan to hold bake sales to fundraise for Christmas celebrations.
"So far it has been pretty successful," sophomore activities director Jilan Powers said.
Every Monday leading up to Christmas, hot chocolate sales will be held in the Main Hall.
"A lot of the times people don't really know sales are going on or where it is," sophomore publicity director Mary Gray Simon said. "I try to help publicize it."
Students can expect the Christmas celebrations to include Secret Santa gift exchanges, cookie platters and more.
"I'm most excited for the decorations. We are also planning on having music playing, as well as Secret Santa," Simon said.