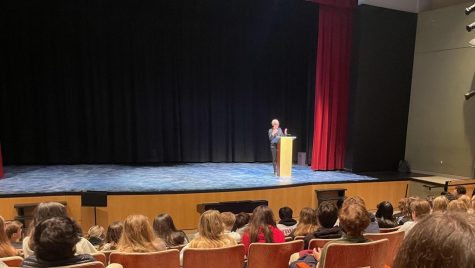 Sofia Kozlova, Social Media Editor
March 28, 2023
Today, psychologist and author Lisa Damour gave a presentation in the Syufy Theater to all high school students. Although Damour only spoke to students and some faculty this afternoon, she will also be...
For Women's History Month, which gender issues are most important to you?
Wage gap (60%, 3 Votes)
Family and maternity leave (20%, 1 Votes)
Equal gender representation in elected offices (20%, 1 Votes)
Social media (0%, 0 Votes)
Total Voters: 5
Loading ...