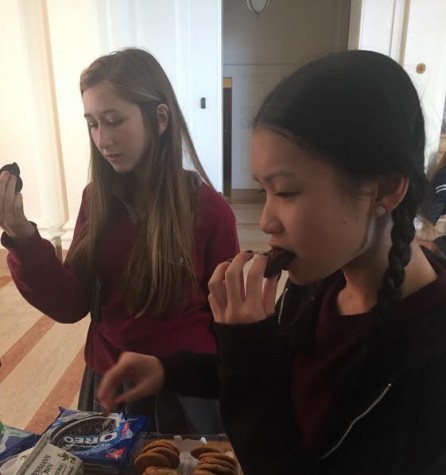 Kendra Harvey, Managing Editor

November 17, 2015

Filed under Breaking News, News
Lemonade, oreos and chocolate chip cookies mark another of the sophomores' plan to hold bake sales to fundraise for Christmas celebrations. "So far it has been pretty successful," sophomore activities director Jilan Powers said. Every Monday leading up to Christmas, hot chocolate sales will be h...
November 7, 2013

Filed under Features
Schools of the Sacred Heart has clarified its fundraising policy to comply with the expectations of with being a 501c3  non-profit organization, which means a change for some student-led clubs that collect funds for outside organizations. Dances and bake sales are still encouraged, but students must c...