Ability over image
Women in sports should be praised for their work rather than criticized for their appearance.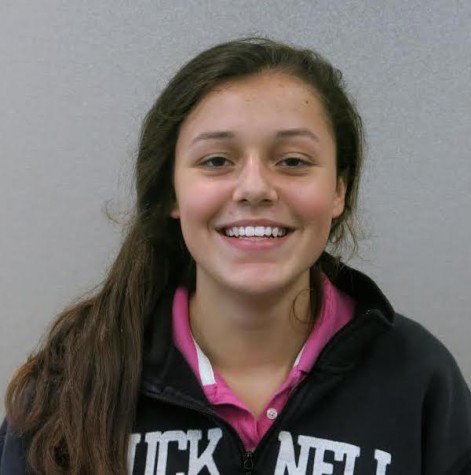 On the cusp of tennis history earlier this month, Serena Williams competed for the first calendar Grand Slam in 27 years. Her defeat in the U.S. Open semifinal at the hands of Roberta Vinci left fans in awe and complete shock, yet no one can discount her display of near perfection by dominating three out of four major tournaments this year.
Despite Williams' successes, her profound achievements are consistently overlooked by critics and reporters. Her well-defined biceps and exquisitely-toned body have commenta- tors comparing her to a man, taking the atten- tion off of her historic career in the making and focus on her not having a typical "feminine" physique.
This incident reminds me of when my dad signed me up for kindergarten Mini-Hoops so I could play basketball against other kids my age. I showed up to the gym in my brother's bas- ketball shorts that nearly touched my ankles, a Warriors t-shirt, size-too-big sneakers and a scrunchie to hold up my ponytail. I was excited to meet my teammates and start playing until I saw how the other girls were dressed — pink stretch pants and Skechers Twinkle Toes.
More than embarrassed, I was shocked. Even then I knew girls and women should have the freedom to play sports with the physical ap-
pearance that makes them comfortable and most successful.
Williams should be judged for her play on the tennis court and the values she upholds while playing. There are more important as- pects of women than their bodies. They have feelings, personalities — and in William's case, supreme athleticism and a strong worth ethic. What women portray on the outside does not define the person they are.
Williams' refusal to acknowledge her critics about her appearance is an example to millions of young girls around the world to work hard at what you love and not be afraid to look "dif- ferent" than others. Williams defines an athletic body and teaches girls like me to never apolo- gize for the way we look.
Williams was an inspiration to me at a young age, as I watched her sweep through her com- petitors with ease while watching her matches on SportsCenter with my tennis-crazed grand- father. She looked different than the women she was playing against, but that's what made her stand out and have such an impact on me. She did not conform to the standards of society and what others wanted her to look like.
It's time we all stop judging each other on our outward appearances and instead focus on an individual's integrity and hard work.