Sarah Selzer
Senior Reporter
Unlike the typical gym where training equipment is spread out with each exerciser working at her own pace, women of all ages cycle together by candlelight to loud electronic music at SoulCycle spin classes.
"I enjoy SoulCycle because it doesn't feel like a hard or incredibly painful workout," sophomore Natalie Podell said. "It's an incredibly amazing fitness program, with super nice and upbeat music that helps me enjoy the workout."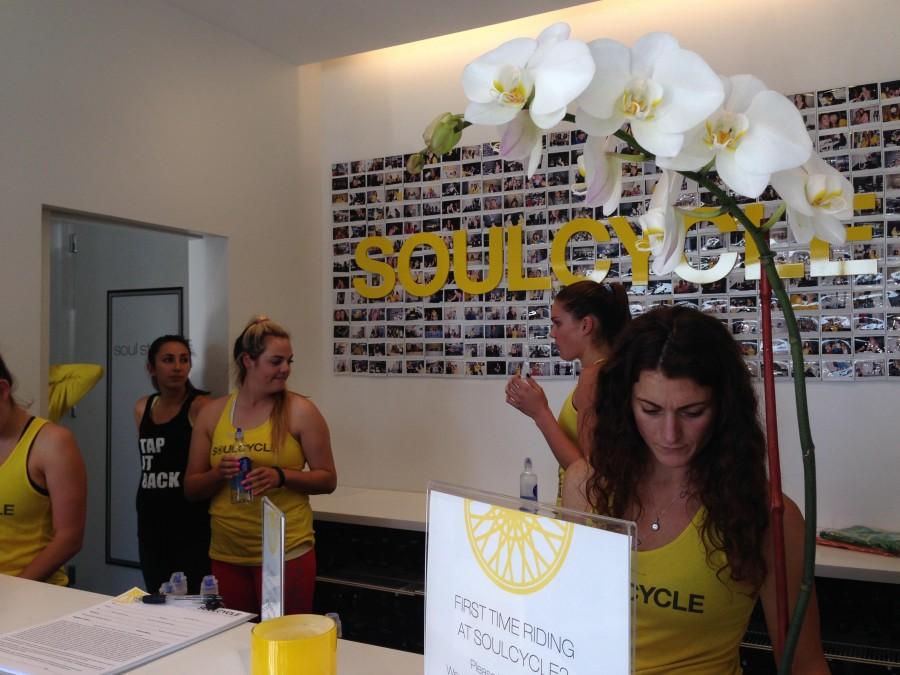 Co founders Elizabeth Culter and Julie Rice started their fitness centers in New York City to create a place where indoor cycling could be inspiring, according to Tatum Getty, Bay Area Marketing Director.
"I think SoulCycle has revolutionized cycling fitness," Getty said. "Our motivational and inspiring instructors are very authentic and send positive messages
to the riders during each class while getting an amazing workout in."
SoulCycle instructors encourage riders to cycle with company while listening to selected playlists where the classes last 60 minutes.
"Each person is expected to not let the cycling pack down by continuing to work throughout the whole class," Getty said. "The pack can work together, not against each other so the workout doesn't become competitive."
Classes including Soulyoga, Soulsurvivor, Soulband and Soulteen which entails yoga, cardio and muscle strengthening are $25. Studios are located around the country, and a facility is planned to be opened on Union Street later this year.
"It was a nice opportunity to get some exercise in a stress-free environment," sophomore Victoria Osterman said. "It's not as intense like other sports or an athletic commitment. It's one of those types of classes where the atmosphere is naturally friendly, where everyone is positive and having a good time while working out."
Each fitness studio has multiple bathrooms and a locker room shmeared with SoulCycle's signature yellow brand color. In the back lies the fitness studio with SoulCyle custom made bikes, candles, and surround-sound speakers around the room.
"You really get a five-star experience here at SoulCycle," Podell said. "The customer service at SoulCycle is top notch. It's the most luxurious experience I've ever witnessed in a gym setting with great washroom facilities and state-of-the-art biking equipment."
Beyond providing an intense cardio workout, SoulCycle also incorporates a mental component of motivational coaching as well.
"There is an image on the back wall of our studio that is a winding road set for inspiration," Getty said. "The road represents your own path in achieving physical and mental strength within each class to find your soul and ride with the pack."