Assembly celebrates Sacred Heart traditions, spirit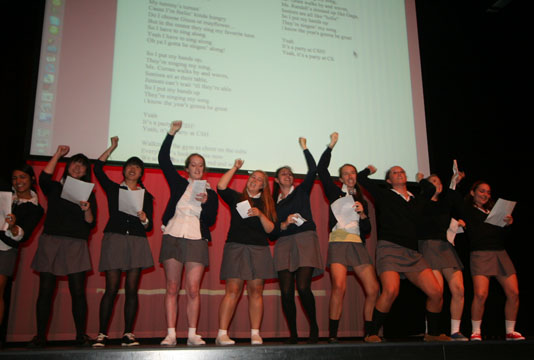 Zoe Newcomb
Editor-in-Chief
Convent of the Sacred Heart and Stuart Hall High Schools gathered this morning in Syufy Theatre for an assembly highlighting what it means to be a part of the international network of Sacred Heart schools.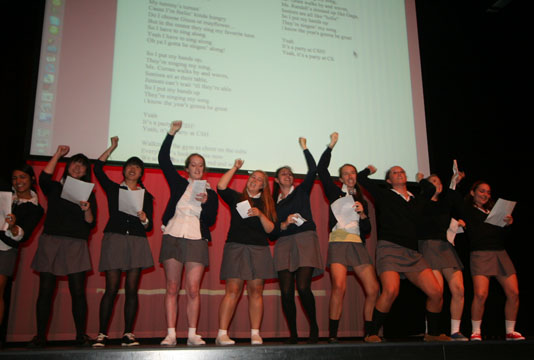 Theology department chair Julia Arce began the assembly with Espacio, a short period of meditation, before various administrators spoke about the importance of Sacred Heart Goals and hinted at various activities to come later in the year. The assembly closed with each school's student body officers performing a skit about their school's spirit.
"I loved how the girls reworked 'Party in the USA' to be about life at Convent," senior Katie Shulman said. "They couldn't sing at all, but it was so true. All the girls in the room related to everything they sang. The Stuart Hall skit about their losing football team 'drinking' school spirit and making a comeback was hilarious."
Mid-assembly students were showed a video titled "Dance Demo 2010" that showed Sacred Heart Schools from around the world dancing out front of their respective school campuses. While the purpose of the video was unclear, Head of School Rachel Simpson hinted that students should "be prepared to dance" sometime in the future.
Student body officers coordinated an In-and-Out Burger sale after the assembly to raise money for activities during the school year. The high schools will gather together again on Oct 28 for Community Service Day.