'Free' voices
Bay Area students spread expressive magazine across the nation.
Along with her AP courses and three-hour dance classes, senior Jasper Conacher spends her time reaching out to artists, designing pages, posting on social media and managing shipment orders for the mini magazine she began in spring 2016.
In a partnership with Marin Academy senior Zoe Young, Conacher's vision finally came to life this January when the team printed the first edition of "Free the Zine" — or "Free" as the publication staff calls it.
"'Free the Zine' is a platform for young adults to express themselves and showcase their creations," Conacher said. "Through publishing youth's content, we feel we are elevating their voices so they can share what they believe in. We want our content to reflect youth lives and experiences, so that may be exploring 'inappropriate' topics like drugs, sex and alcohol."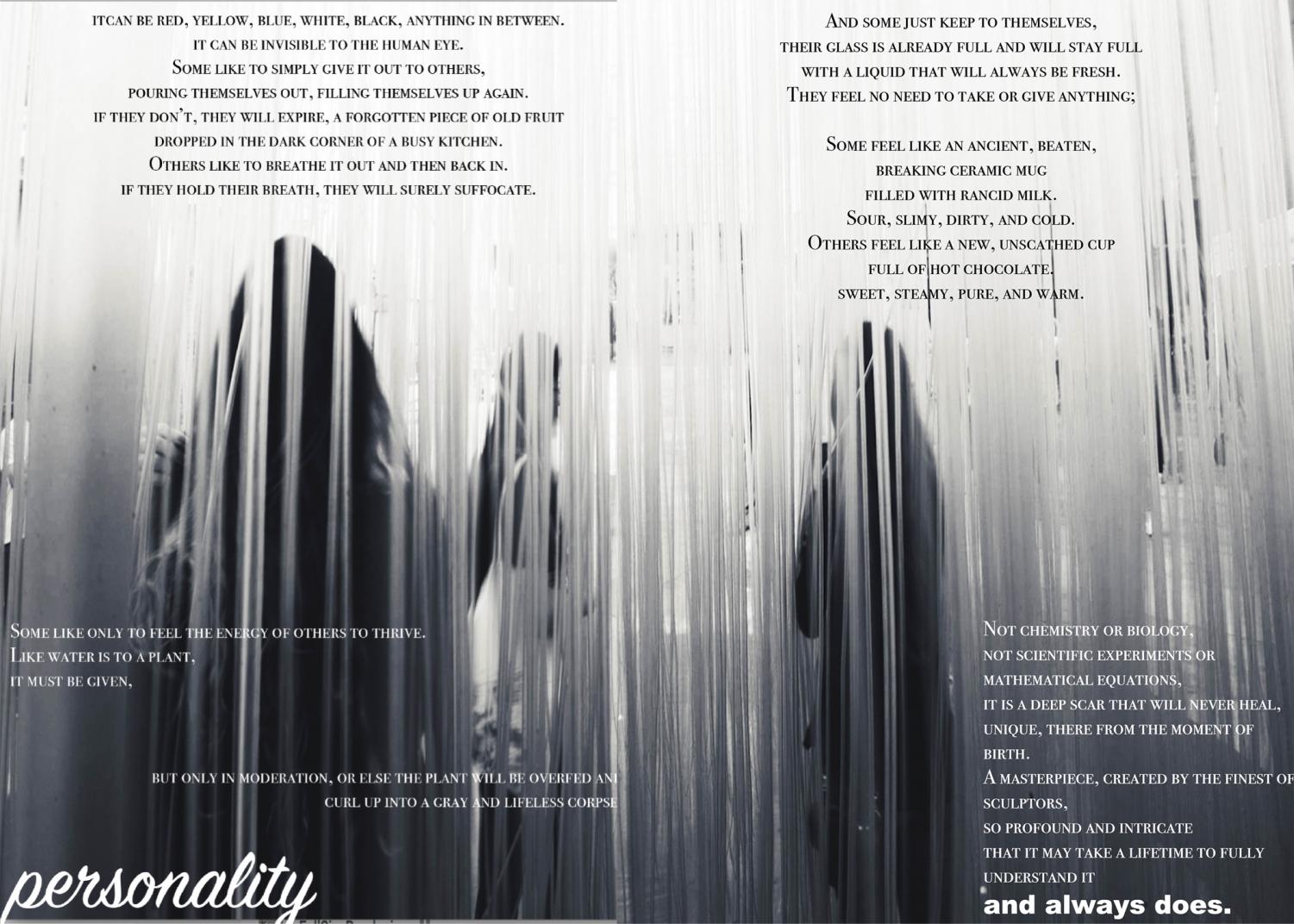 The pair's initial goal took two years to complete. While the team collected submissions and worked on the first print edition, the group released a website and set up social media accounts so work could be shared in the meantime.
"Free" runs solely on submissions from teens and young adults. With over 100 individuals submitting from California to New York, including seniors Jocey Shilakes and Jemima Scott, the magazine has no issues when it comes to filling its pages.
"After hearing about 'Free' and the empowerment it provides, I wanted to contribute in a way that could benefit others," Shilakes, who submitted a short writing piece, said. "I think the collaborative aspect of 'Free' is what really sets it apart from other zines."
The magazine has no restrictions on content and accepts almost all forms of expressive work including artwork, poetry, narratives, photographs, and journal entries. Aiming to have the content speak for itself, Conacher and Young emphasize that they do not want a certain story told through "Free."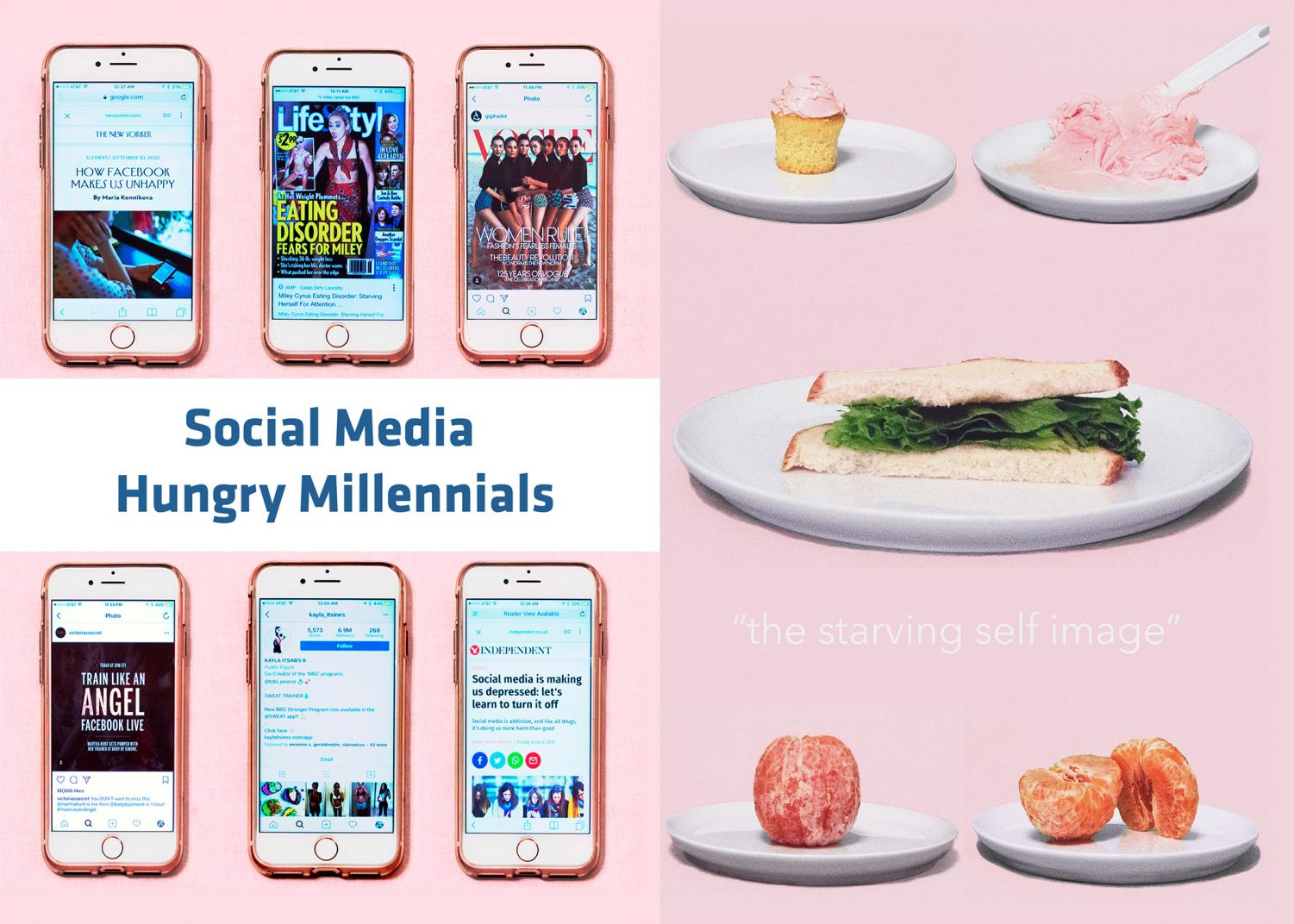 The 65-page, 5×7-inch, full-color edition features explicit writings highlighting body image issues, lighthearted photos commenting on the idea of perfection, and details of personal transformation. The variety of ideas covered in "Free" make it something everyone can relate to, according to Young.
"I believe in the power of empathy and vulnerability through personal stories of resilience, grit and hardship," Young said. "'Free' serves as an unlimited platform for youth to express their feelings on pressing topics like mental health and violence."
After Conacher and Young lay out the submissions and categorize them, the pair decides which pieces to work with. Once the works are selected, the girls collage the submissions together and begin page layout by hand or using Adobe applications, according to Conacher.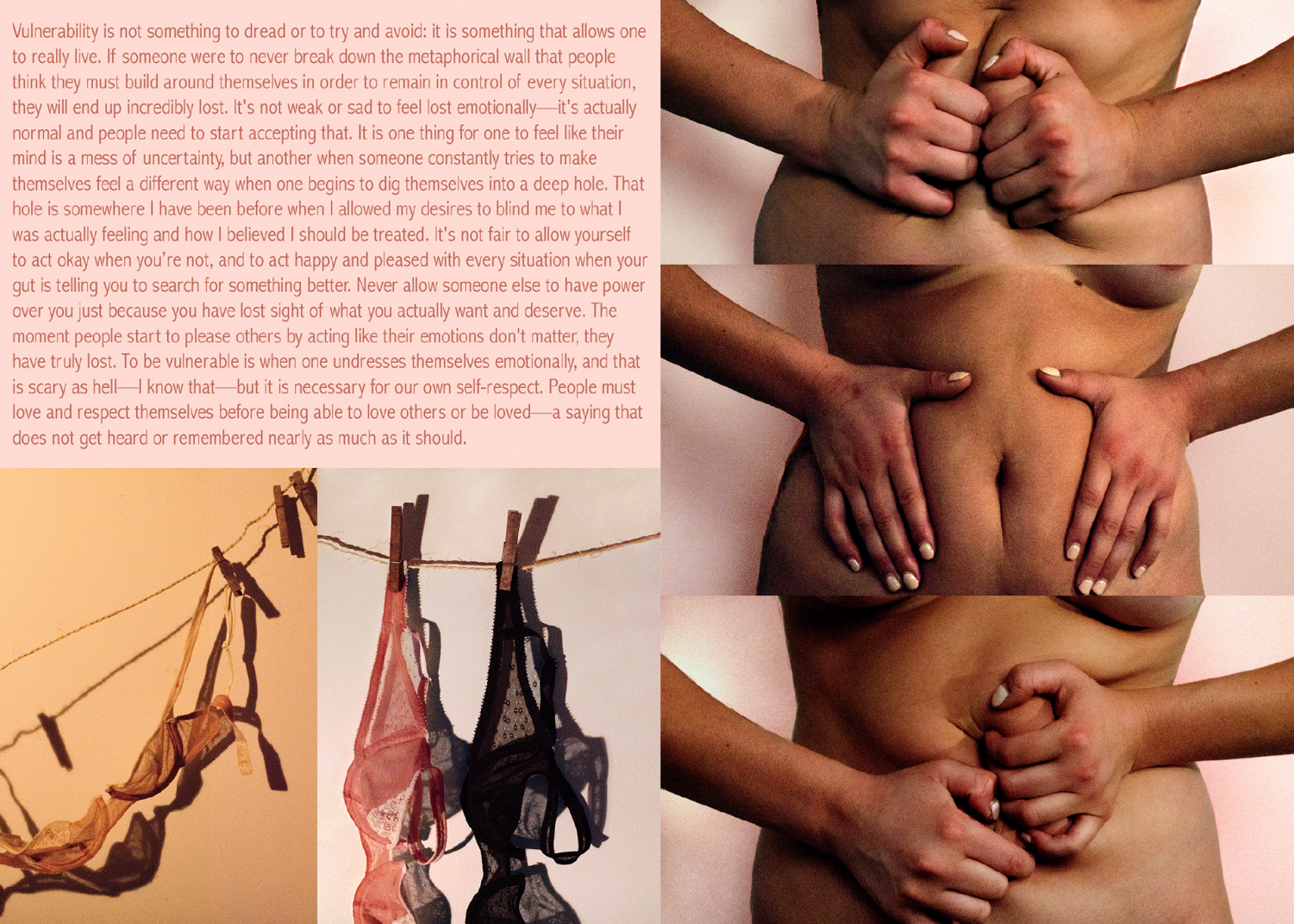 "Our own creativity kicks in when we get to work with the submissions," Young said. "If a photo was submitted depicting the struggle with body image and a poem about an eating disorder, those two pieces would compliment each other."
Scott, whose submitted photo was paired with a short narrative, says the combination of works in "Free" draws out the best of each individual piece.
"Something powerful comes out of putting so many works together," Scott said. "The individual pieces of 'Free' do not just offer a range ideas but they come together as one complex piece of art with a message for everyone."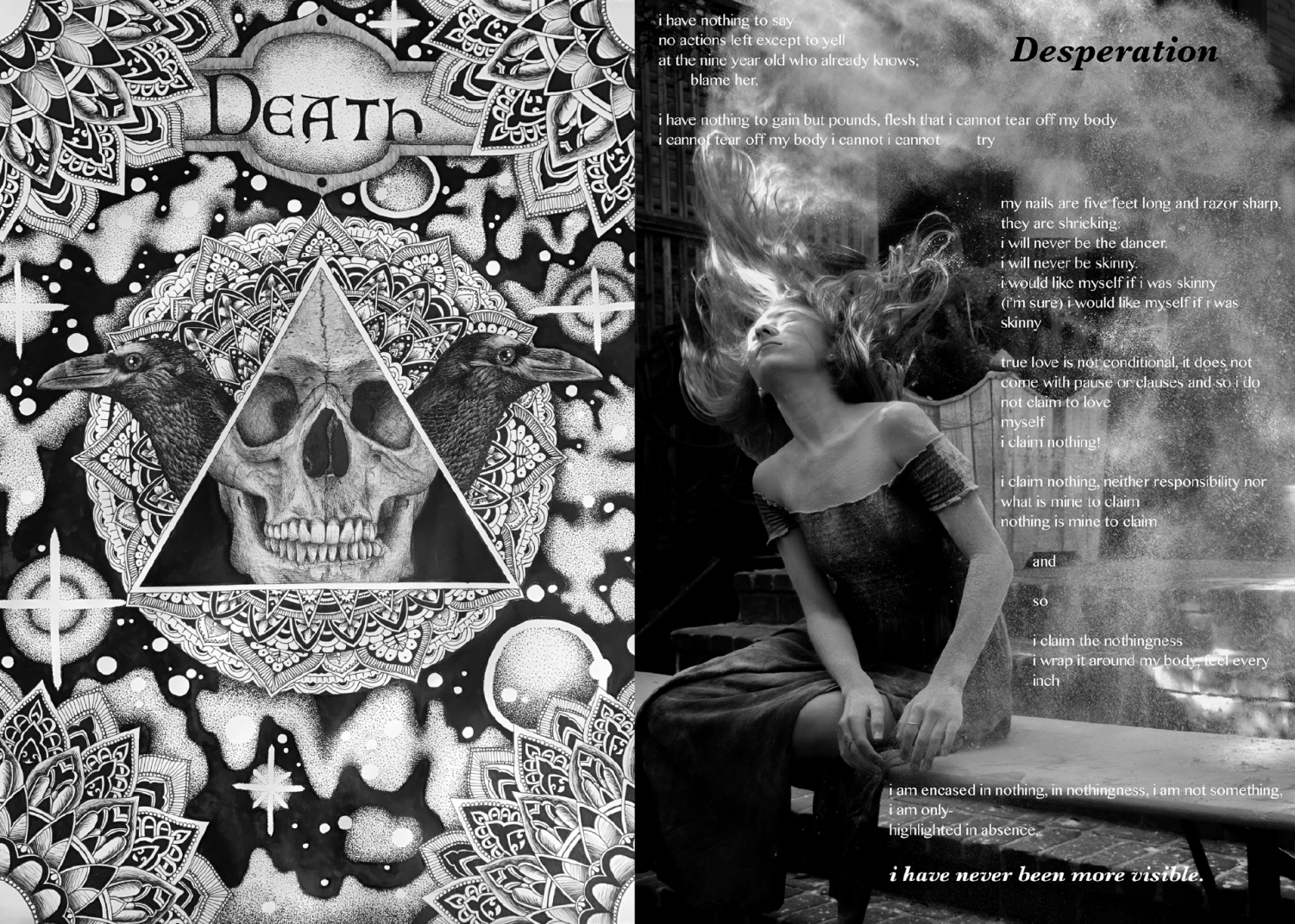 Once the submissions are arranged and the layout is finished, the pages are sent to the printer.
"Printing was definitely the most difficult part of finalizing our first edition," Conacher said. "After we met with the company we were working with, we left the meeting realizing we had to redo all 65 pages of our publication."
"Free" not only combines different art and writing styles, but shares diverse beliefs, according to Shilakes.
"I appreciate the varying perspectives put forward by 'Free,'" Shilakes said. "It acts as a great outlet for everyone no matter background, race or gender and the involvement of our local and greater community really allows a diversity of thought and value."
The team is currently working on growing its social media presence and uploading more content online, while aiming to have the next edition out before summer.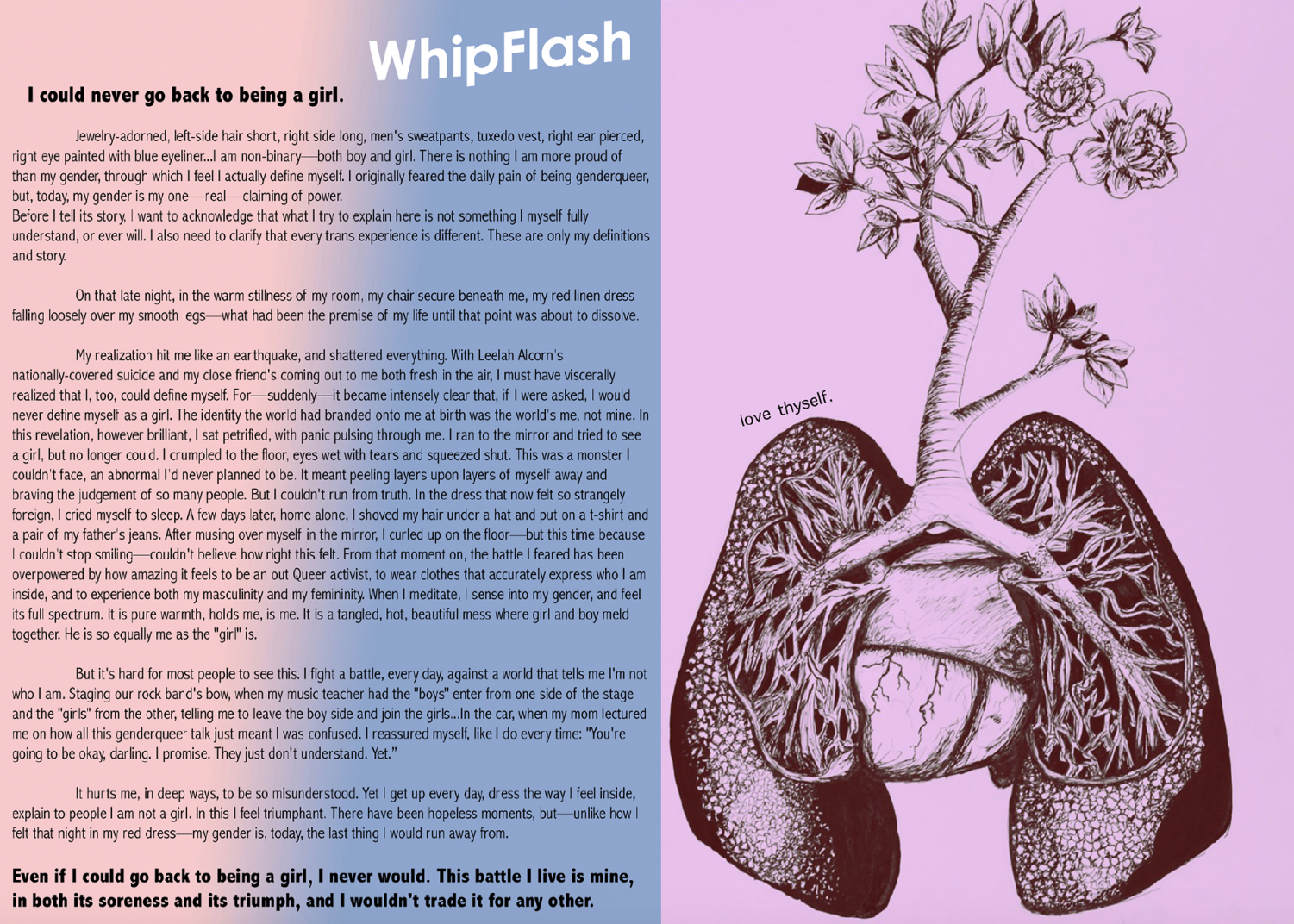 "The number one thing we need to do is continue printing issues — specifically issues that really cover taboo topics," Conacher said. "Our voices should, and through 'Free' and other student-run publications, can be heard."
"Free"'s journey can be followed by visiting freethezine.com or by connecting with "Free" on Instagram and Facebook @freethezine. The magazine can be purchased for $10.