Music videos inspire art students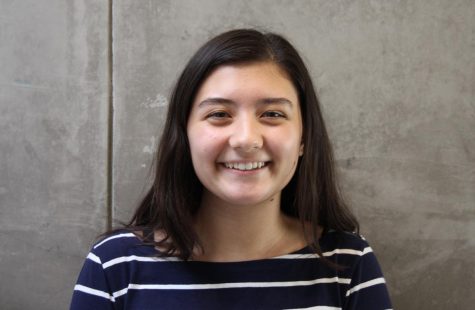 More stories from Sophia Aeby
WEB EXCLUSIVE The Art Foundations II class of sophomores analyzed different music videos for inspiration for their works as they continue to learn about different art movements.
Visual Arts Department Chair Rachel McIntire encourages her students to make original artwork including videos with music they've created and working with artists within the community.
"Music videos have been influential since the 80s and are a legitimate art form," McIntire said. "I think they are extremely important since everyone loves and connects to music."
Students sat in silence while watching one video called Color of Reality by Alexa Meade. The piece is about the protest of gun violence in America and is inspired by the paintings of Vincent van Gogh.
"It showed a real concept that not a lot of people talk about in the current society that's very prevalent," sophomore Julianna Ovalle said. "I think [music videos] are very influential and can greatly affect the way people think and look at society."
The class also watched the music videos for popular songs such as Prince's "Purple Rain" and Justin Timberlake's "Can't Stop the Feeling!". Watching different videos allow insights to different art and genres the videos are made in, according to McIntire.
"[Music videos] offer visual art and music together," McIntire said. "It's a nice way for young artist to see connections and differences throughout time."
Leave a Comment