Grace Ainslie, Assistant Sports Editor

January 5, 2017

Filed under Opinion
Cooking and cleaning up from Thanksgiving dinner was complicated for the residents of Flint, Michigan who had to rely on bottled water to cook and clean as they could not access clean, running water. Christmas will be more of the same. Residents have not had clean tap water for over two years, requiring the city's ...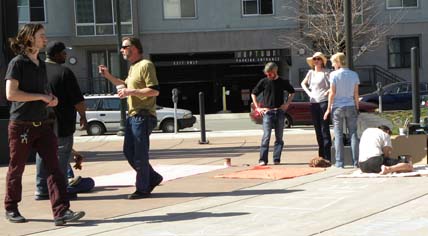 March 13, 2012

Filed under Breaking News, News
Rebecca Lee Editor-in-Chief Small patches of green grass are beginning to regrow in Oscar Grant Plaza, formerly Frank H. Ogawa Plaza and the site of the Occupy Oakland encampment. Although the protesters have vacated the plaza and Occupy Oakland's protests have significantly died down since th...