Madeleine Ainslie
Reporter
Convent and Stuart Hall will be among the first high schools in the country to perform "In the Heights," which won four Tony Awards including Best Musical in 2008.
"There's a lot of rap, salsa and merengue music in it, which set it apart from so many other musicals," Rebecca Stapleton, who plays a hairdresser, said.
The musical's theme centers on three main characters as they strive to balance their American and Dominican identities as well as the difficulties they encounter while coming to terms with their cultural roots.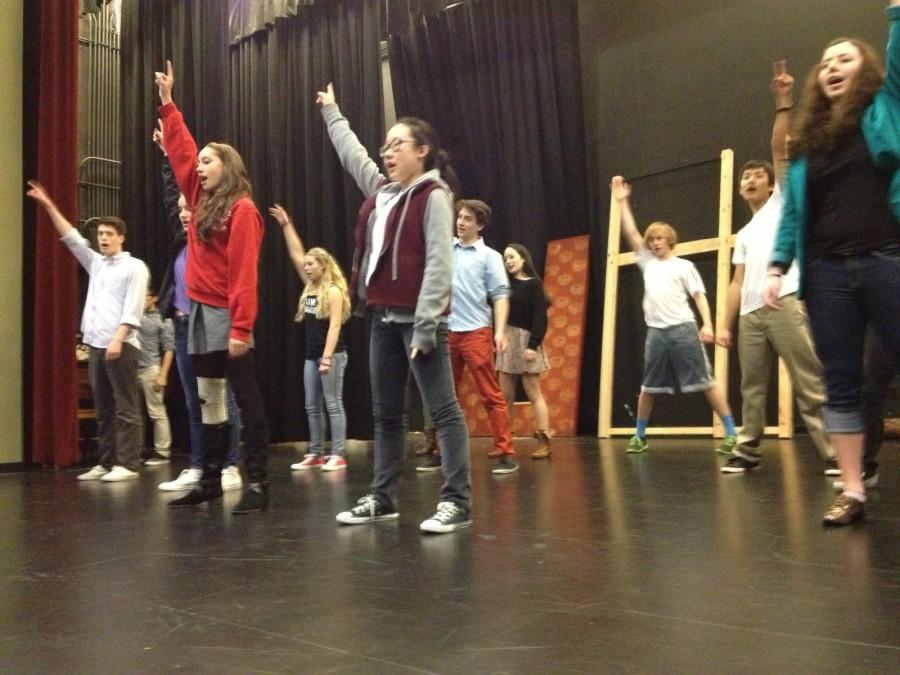 "This musical accentuates the contrasting Latino and American cultures," Ayesha Sayeed, who plays a hair¬dresser, said. "It has to do a lot with people's heritage and being proud of where you come from which makes it really unique."
The production, while arguably a more modern musical, puts a twist on age-old problems, according to Sayeed.
"The characters struggle with friendships but also have to deal with expectations that their family and community has of them and what happens when they can't live up to those expectations," Sayeed said.
"In the Heights" tells the story of both heartbreak and happiness within the close-knit New York City neighbor¬hood of Washington Heights, as seen through the eyes of a shopkeeper.
"It's all about discovering for yourself that home is a place where you are safe, not only are least judged, but also most loved," Alice Jones, who plays the lead role of Nina, said.
The community struggles with trying to balance old traditions that many wish to leave behind and the new traditions acquired in America that some characters wish had never been introduced.
"It's about determination and finding where you fit in," Jones said.
"In the Heights" will play in Syufy Theatre March 13-15. Tickets will be available at the door for $10.
"We can't wait to put on a good show for people," said Sayeed. "It's extremely complex, but that's what makes it so fun and interesting to watch and perform.
— Zoë Baker contributed to this story