Spring musical cast able to rehearse in Syufy
The Siboni water damage and subsequent building closure left more than just math and science teachers without classrooms — with Syufy Theater closed, the cast and crew of "Urinetown" needed to relocate to the art room and the library to rehearse for their upcoming show.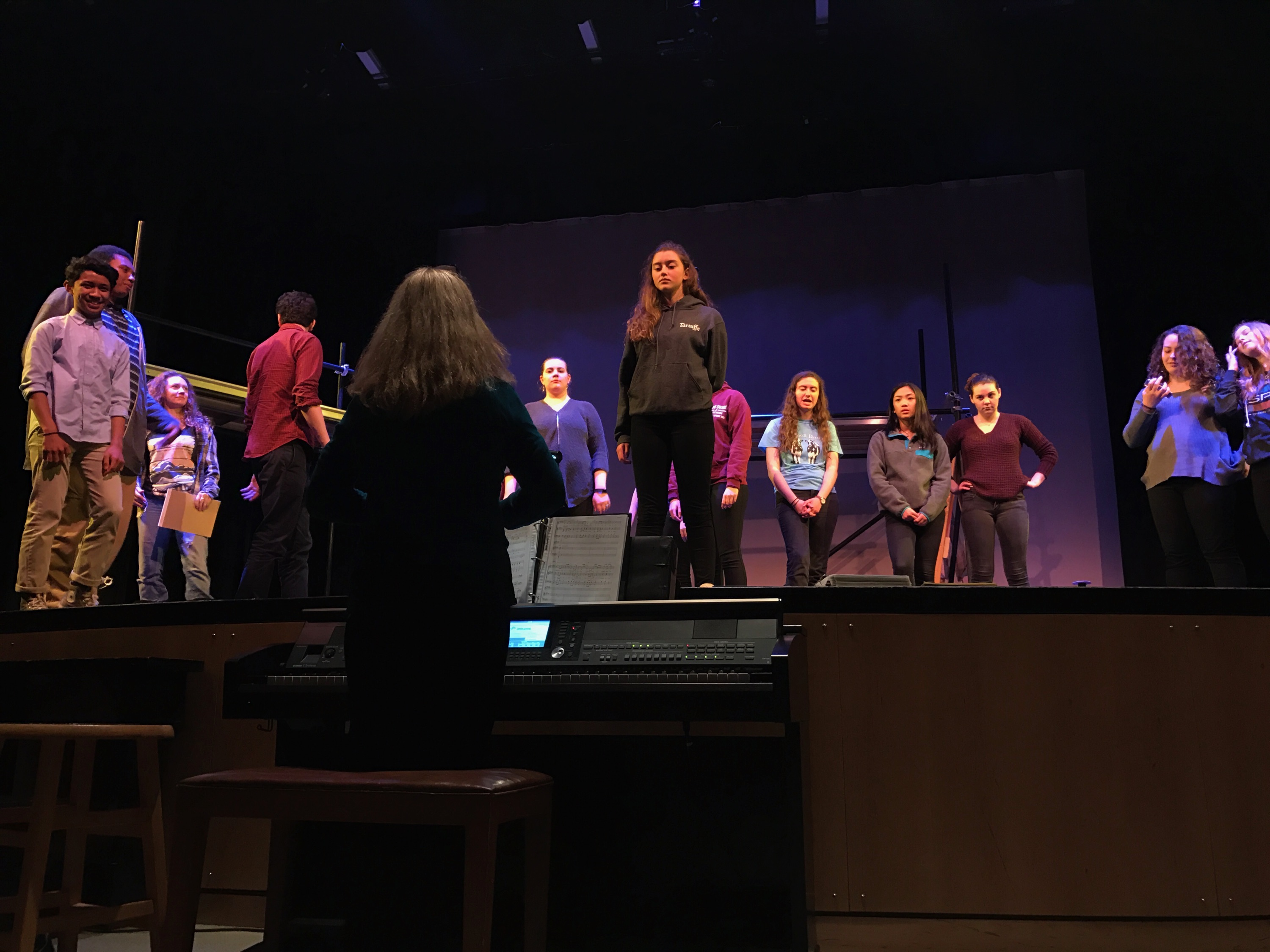 "One of the major setbacks was that [we] were squished because the stage is just bigger than the library," cast member Mary Crawford said. "You can't always do everything you need to be doing, like big kicks or using props."
The show's tech crew temporarily adopted the art room as its practice space, but faced similar difficulties to the actors while attempting to contend with lack of proper equipment in an unfamiliar space, according to stage manager Maya Shur.
"Although [theater manager Chris] Miller was allowed to go grab any essential materials, we couldn't be backstage and build this massive scaffolding," Shur said. "That's the basis of the entire show's set."
Both cast and crew were able to move back into the theater today, approximately two weeks following the second floor flood.
"I'm very happy about moving back into Syufy because there's more space," cast member Caroline Salveson said. "We're going to see some of our set and just getting to rehearse on the stage that we'll actually perform on is invaluable."
The Siboni Arts & Science Center will reopen for regular classroom use tomorrow.
Editor-in-Chief Lisabelle Panossian contributed to this story.