Old tradition calls for revamped marketing
Girl Scouts find alternative ways to approach annual cookie sales.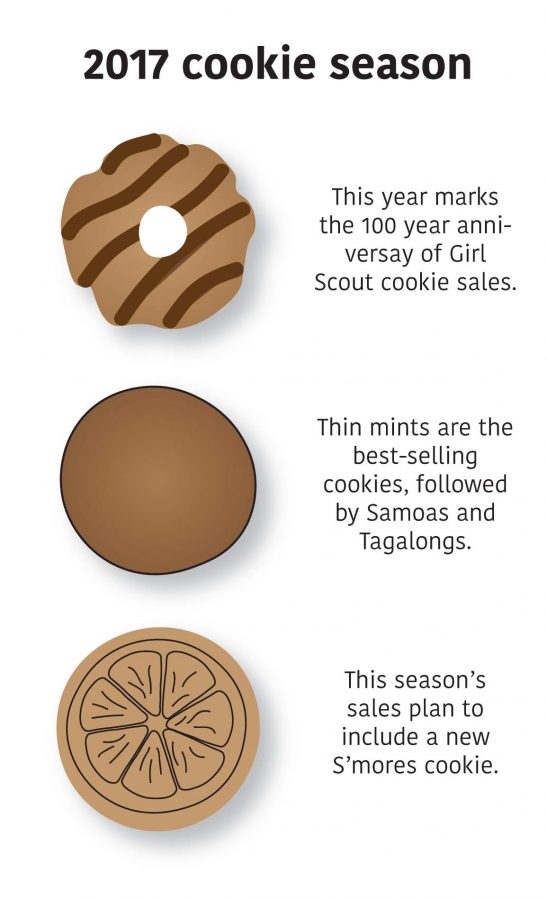 With Samoas, Thin Mints and Trefoils cookies being sold across the nation this month, some Girl Scouts are sticking with a century-old tradition of face-to-face selling, while others are discovering new ways to sell the cookies.
The organization recently introduced digital cookies sales through a downloaded Cookie Finder app or visiting a Girl Scout vendor's personal website, allowing customers to purchase cookies online with VISA checkout or a credit card. Cookies are then then delivered in by mail or by a Girl Scout.
"I have not used the online system yet because it is not very easy to sign up as a Girl Scout," junior Mary Crawford said. "I don't have enough family outside of the Bay Area for it to make a big difference in my sales."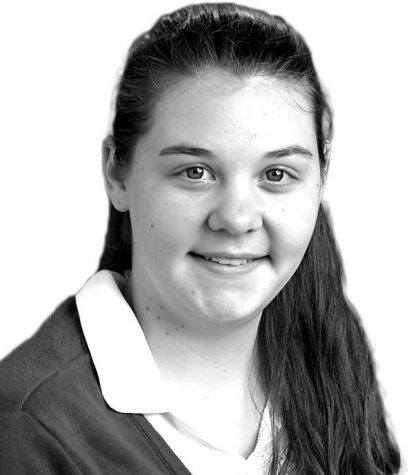 Securing a booth outside a store and other high-traffic areas can be difficult because Girl Scouts and their leaders must get permits from the city and then reserve their desired location. The highest-locally ranking troops receive first choice for booth locations, according to Leslie Alter, a former troop Cookie Sales Manager.
"The San Francisco Girl Scout Council keeps a list of all desirable booth locations," Alter said. "They then hold a lottery for all of the troops in early January. It is a lottery, but the troops often have different status depending on their various involvement throughout the year."
Older Girl Scouts often have to find other means of selling cookies since some consumers prefer to buy from Brownies and younger Girl Scouts, according to Crawford.
"I'm commonly told 'I'm about to go buy from the Brownies down the street,'" Crawford said.  "I've gotten over this obstacle by making my booth very obvious and making sure to talk to every person who walks by."
Girl Scouting helps teach and enhance young girls' decision making, goal setting, money management and people skills, according to Girl Scout Sarah Mahnke-Baum.
"People in Girl Scouts learn how to make a living," Mahnke-Baum said. "They also teach work ethic by selling cookies at booths on the weekend."
Bay Area Girl Scouts began selling their $5 a box cookies yesterday. Sales continue through March 5.

(Visited 119 times, 1 visits today)