Basketball preseason losses motivate change
Varsity basketball adjusts plays for future games.
Varsity basketball is looking to revamp and improve its plays after placing fourth in the Marin Academy Invitational Tournament this past weekend.
"The goal of the year really have nothing to do with wins and losses," Coach Reynolds Marquette said. "We are playing the toughest schedule we've played in the last three years. The improvement will come from our day to day work ethic."
Convent beat Rincon Valley Christian 51-36 at the tournament, but lost to Albany 49-50 and Marin Academy 47-49.
"We as a team need to improve on rebounding," guard Isabel Elgin said. "But we started to see how we work together in an actual game versus just in practice."
The team played in a scrimmage against Mt. Tamalpais three weeks ago that allowed the players to define their strengths and weaknesses in order to correct their mistakes for coming games, according to co-captain Ally Arora.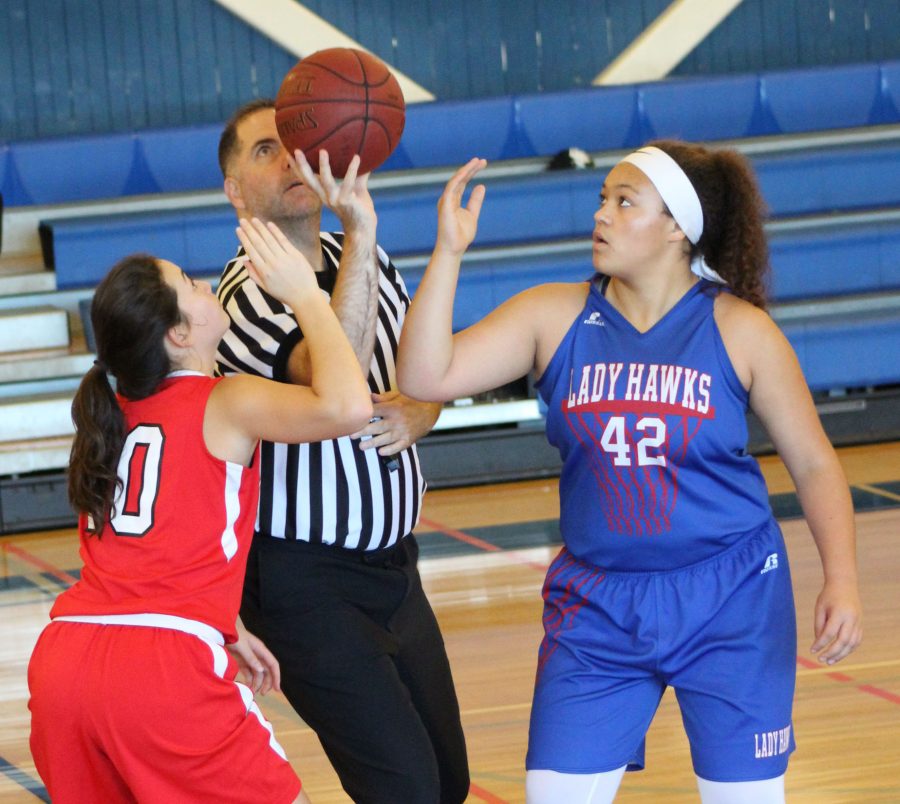 "We won the first quarter, but after that they won the other three," Marquette said, of the Mt. Tam game. "We were missing two key players, and we played a lot of people and tried a lot of new things on offence. I would say that we did not demonstrate many strengths in the first game."
"In our first quarter, we did a good job of ball movement," Arora said. "Although, we were all around at some points — a little disorganized — and we could use more knowledge of our plays."
Arora says the team needs to improve on passing and knowing the positions of other players on the court for a successful season.
"It's always interesting to see who steps it up on the court first and how everybody plays in a first competitive game — not just against one another," Arora said, "but we all need to recognize how each person works on the court."
The returning players will need to adjust and learn to play with those who joined varsity this year, as almost half the team is comprised of new players, according to Arora.
Marquette says he plans to focus on helping the less developed players improve their skills to feel comfortable playing with the more experienced players.
"We have a lot of work to do," Marquette said. "We don't get any competition in practice day to day, so the job is to teach as much as possible. They need to motivate themselves."