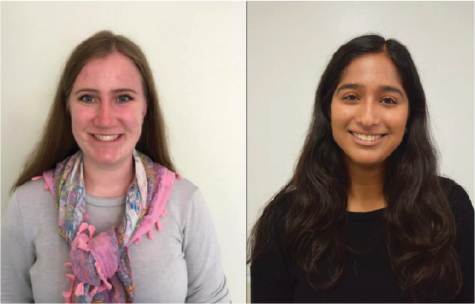 Asha Khanna & Claire Kosewic, Editors-in-Chief

March 14, 2018

Filed under Breaking News, News, Opinion
WEB EXCLUSIVE As thousands of students across the nation left their classes just before 10 a.m. today, several others chose to remain at their desks, saying that walkouts are ineffectual methods of protest which do not generate any tangible change. But the March For Our Lives organization and the stude...
Claire Kosewic, Editor-in-Chief

March 14, 2018

Filed under Breaking News, News
WEB EXCLUSIVE Hundreds of Convent & Stuart Hall students left class this morning at 10 a.m. to participate in the National School Walkout, a student-led, nationwide protest in support of stricter gun control measures. "It's really important that students take a stand on these kinds of thin...