Hiking club plans its first trek
The first scheduled hike will be local and small-scale to establish a bond between members.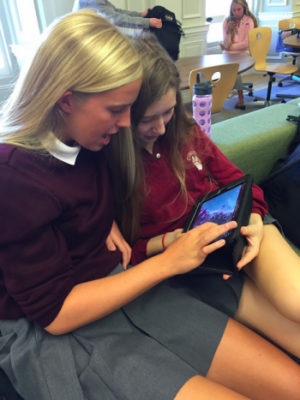 The newly formed Hiking Club will be hosting its first hike this Sunday at Lands End.
"We wanted to stay local and do a short hike for our first excursion, so we picked Lands End," Co-Head Gabby Tom said.
Hikers should plan on wearing warm clothes for the hike that will start at Cliff House around 10 a.m. and will finish around 12 p.m., according to sophomore Jemima Scott, Co-Head of Hiking Club.
"We wanted to start with a low key hike to get into the rhythm and bond with our club members," Scott said.
The idea for the club, which is mainly composed of sophomores and juniors at the moment, stemmed from hiking discussions between moderator and math teacher Amy Leaver and Scott, according to Scott.
"I'm hoping that we can form a really close club where we get to know each other well," member Emma Blaza said. "By the end we might eventually get to go to Yosemite if we all bond a lot."