Fencing team wins first place at All-City Championship
Liana Lum
News Editor
The coed fencing team won first place overall with the Visconti Award at the San Francisco AAA/ CIF High School All-City Championship at George Washington High School this past Saturday, defeating six-year champion Lowell High School.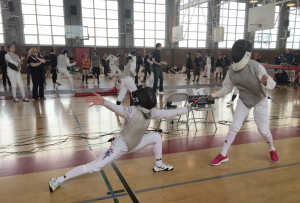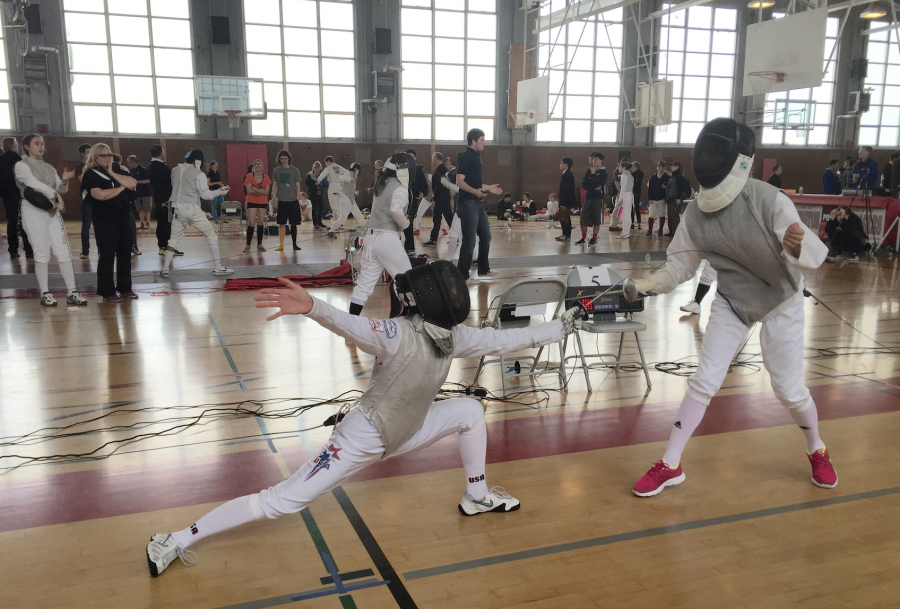 "Last year our team was pretty new to the idea of fencing," team captain Bea Gee said. "This year we've picked up really quickly, and I was pretty confident going into the championship because of our strong bond."
Freshman Erika Wong, freshman Halie Kim and sophomore Gee were among the top eight junior women fencers at the tournament, placing first, eighth and third, respectively. Juniors Zack Hammer and Michael Johnson titled first and fifth for the junior men's foil. These fencers will advance to the state championship.
"Placing at the city championship was what we were aiming for," city champion Wong said. "I'm very excited to go to the state championship. I'll be going to my club practices this week and rest on Friday in preparation."
Team practices take place three times a week and focus on footwork as well as one-on-one lessons, according to sophomore April Matsumoto. The team also hired an assistant coach this year.
"I'd say one of the most challenging parts of the championship was the sheer endurance," Johnson said. "For the season and championship you have to maintain focus and don't overthink."
The California High School All-State Invitational will be held this Saturday at Halberstadt Fencers' Club.