College admits should choose schools on academics, not parties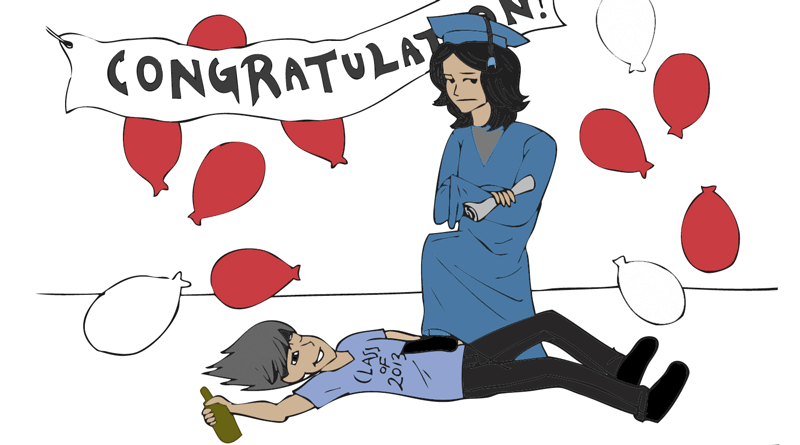 Staff Editorial
After the tiring college search is over, all the letters have been sent, tears shed and congratulations given, arguably the most stressful part of the process begins — making a decision.
Students pore over long lists of reasons complete with detailed statistics on graduation rates in particular majors and the percentages of students who get internships halfway through their sophomore year. What they fail to mention is the tireless research they do into the other side of college, the student life side.
Through not-so-sanctioned forums like "College Confidential" and "College Prowler" and revealing video series such as "College Culture" and "I'm Shmacked," students can learn about student activities, legal or not, from current student perspectives.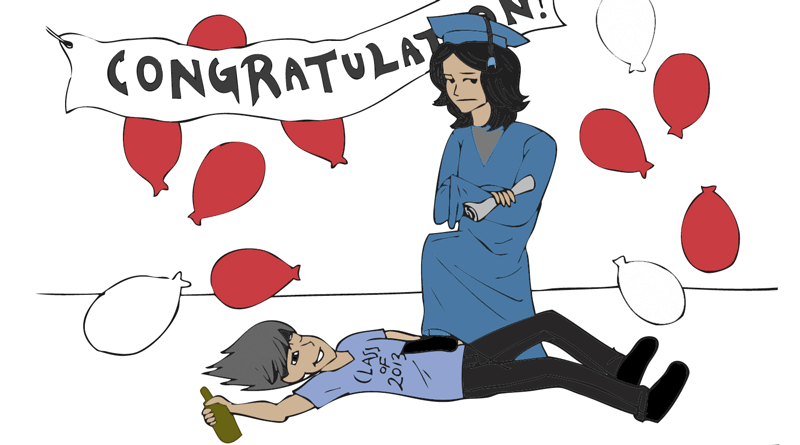 While the College Confidential and College Prowler websites offer a view of more well-rounded extracurricular activities, the controversial "culture" videos are marketed toward students looking for a "certain" college experience. College Culture presents "the other side of college" — not just tours of residential life and dining halls, but also parties that get slightly out of hand, showcasing illicit drug use and other inappropriate and illegal behavior.
Scantily-clad girls and bro-tank-wearing guys chug beer and smoke marijuana while explicit rap lyrics play in the background. For many students, this is not what they picture for their undergraduate experience.
Not only are these videos inaccurate, as the students who participate in the "I'm Shmacked" videos are aware that the film crew will be coming beforehand, leading to a more dramatized version of the parties at the school — but they also lead to a fallacious understanding of the college.
Another trending video stream that mocks the fraternity lifestyle, which emphasizes a high focus on drunken antics, takes place at Arizona State University by college student Jimmy Tatro. Although the videos known as "Life According to Jimmy," are created in a less than authentic spirit, high school students still strive to emulate the parties shown in the videos.
Getting an accurate view of students' social lives should rely on more than just the outrageous parties advertised on these websites. Instead, prospective students should talk with current students about their experiences academically, athletically and socially.
Choosing a college is a daunting task, complicated by the fact that many third party groups are marketing colleges not as safe educational institutions, but as crazy party places. Students seeking this lifestyle might find themselves falling short on graduation day.

(Visited 320 times, 1 visits today)