Assembly presents service opportunities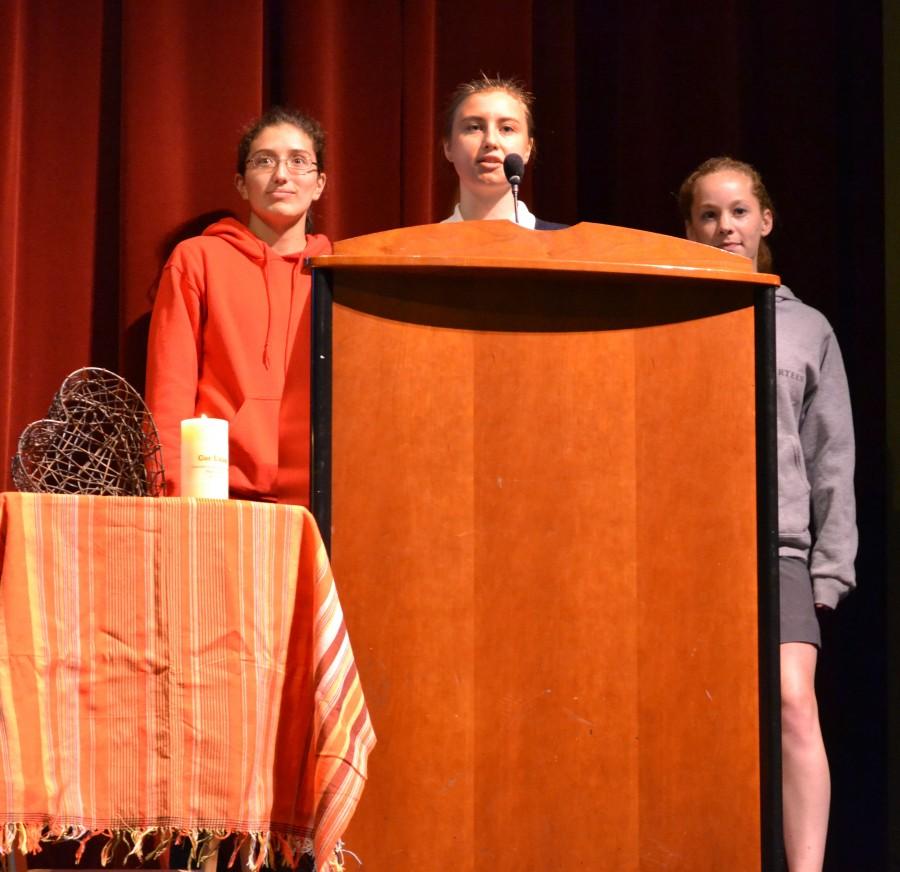 Claire Fahy
Editor-in-Chief
The annual Community Service Assembly took place Friday morning, giving students opportunities to live out Sacred Heart Goal 3, educating to "a social awareness which impels to action."
"My hope for the service assembly was that we could all take time to showcase all the amazing things we do and to connect people who might not otherwise reach out to each other," Patrica Kievlan, director of community service, said.
Maria Sousa, Executive Director of Susan G. Komen for the Cure, the breast cancer non-profit that sponsors Race for the Cure, an event that the CSH community has participated in for the last two decades and takes place this Sunday at nine a.m. at the Ferry Building.
"[Sousa] brings such gravitas," Kievlan said. "She makes it really real and brings us a level of access we might not have."
Service clubs had the chance to showcase their goals for the year and reach out for club sign-ups. Among the clubs presenting were Invisible Children, a group that raises awareness about Ugandan child soldiers exploited by the Lord's Resistance Army.
"I was looking to get support and raise awareness," club head Alex Milton, said. "I'm hoping to get the club to become more popular because it has been under wraps for the last few years."
Kievlan announced March 8 will mark the return of Community Service Day, a day dedicated to students performing service around the city, which did not happen last year.
"We took a year off and are now restarting it from the beginning," Kievlan said. "This year it will be the culmination of a yearlong effort."

(Visited 59 times, 1 visits today)