Tatiana Gutierrez & Madison Riehle
Reporters
An online store is now selling CSH apparel and accessories including athletic warm-up uniforms, waters bottles and team sweatshirts, with other items to be added in the coming weeks.
Admissions director Caitlin Kavanagh and admissions associate Christie Checovich first discussed the idea with the incoming Student Council last year. Kelly Rickards, mother of senior Katie Rickards helped with ordering and working with supplier Social Imprints, creating a mock-up of a new logo for the sweatshirts including half-zips and hoodies, hats, blankets and duffel bags.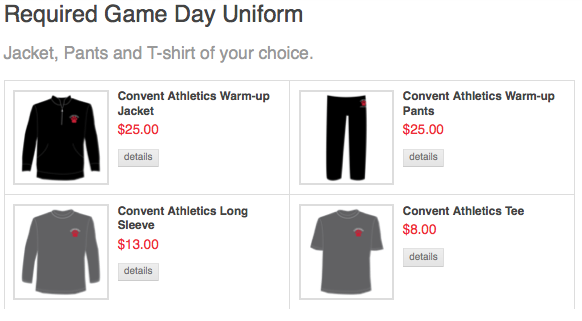 The items online are imprinted with the school name but Kavanagh and Checovich are actively looking for a student to design a new logo.
"We've had different logos in the past but now we want one that our students will be proud of," Checovich said. "We want it to come from you guys because it's going to be on your gear."
Sophomore Class presidents Alice Jones and Sophia Kelley helped decide which items would be sold in the store.
"We kept the students in mind by asking them what they wanted," Jones said.
CSH gear can be ordered through the school website, www.sacredsf.org or directly at www.sacredheart.myshopify.com.