Acceptance letters come; College 'Confidential' goes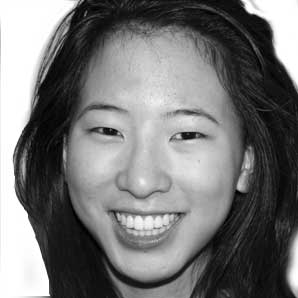 Lauren Jung
Editor-in-Chief
Now that college decisions are out, I have a confession to make. I am a College Confidential junkie. I don't even have an account on the Web site, but for the past four months, I've read countless threads on the forums, slurping up the latest speculation on college admissions from other college-bound-crazed students and parents.
And now looking back, although there is some legitimate advice and information buried among the forums, I have to always remind myself to take what I read with a grain of salt.
CollegeConfidential.com, Inc. is a college admissions counseling company founded in 2001 "to demystify many aspects of the college admissions process, and to help even 'first timer' students and parents understand the process like 'old pros.'" The company runs online discussion forums, which include topics covering everything about college from admissions chances, financial aid, standardized testing to school life.
However helpful College Confidential is, though, its name is a misnomer because there is nothing confidential about it. Confidential means done or communicated in secret, and anything posted on College Confidential is not a secret anymore — it's out there for the whole world to see, including college admissions offices. And they do read it.
Sometimes one finds a "chance me" post from a student asking other members to guess whether or not they might get into a certain college based on test scores, AP classes, extra-curriculars and hooks.
These students are looking for an ego boost more than anything else because they obviously don't want to hear they can't get in. Perhaps the student is looking for some honest feedback, but when one lists she is taking 13 AP classes, is captain of the national debate team, is a published scientific researcher, has completed 1000 hours of community service and has scored a perfect score on the SAT, I find that hard to believe.
And at that point, they are asking the advice of people who aren't even admissions officers.
College Confidential members who post on the forums are not the normal college-bound students and parents. They are a very small percentage of those applying to college — namely the more obsessive, anxious type, attentive to every little detail and analytical of every single word choice whether it be from letters sent from colleges or talks given by admission representatives.
The information posted is coming from a very small sample of the whole population of college-bound students, and there is inevitably going to be some bias.
I thought I would never become obsessed with anything except Pokémon (which was back in third grade), but there's just something terribly addictive about reading five pages of posts about where I might be spending my next four years.
But now as the college admissions process has come to a close, I am no longer going to press the refresh button on College Confidential. I'm done, but I won't forget all the anxiety, nervousness and pent-up anticipation exasperated by reading posts from other college-bound students in the same position as me.