Fundraiser that will stick
Student Council began selling Convent-inspired stickers today to raise money for Congé and future dances.
"We wanted to create stickers to not only make some extra student council funds but to bring a new form of spirit to the student body," Cece Giarman, Student Body Financial Officer who ordered the stickers, said.
Three types of stickers were released, saying "Conny," "Slay" and "RV" for Robust Vulnerability, this year's school theme. Izzy Shilakes, Jocelyn Shilakes' ('18) younger sister, who runs an art business for customizing anything from water bottles to jackets, digitally designed the stickers, according to Giarman.

"I really like the 'Conny' sticker because it shows school spirit," sophomore Isabel Hoppmann said. "It's super cool that student council is doing this because it is a very creative and unique idea that I have not seen before."
The stickers are meant to make students laugh and provide a sense of unity, according to senior Emily Kanellos, who is Operations Officer and took part in the design process.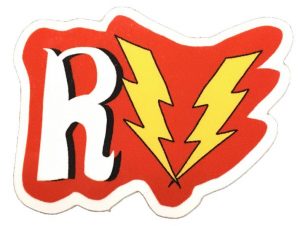 "My favorite sticker is the 'RV' one because it is very subtle, but everyone gets it," Kanellos said. "It is kind of a fun thing we all share specific to Convent, and I am really glad with how they turned out."
Stickers are available for $2 each or $5 for all three.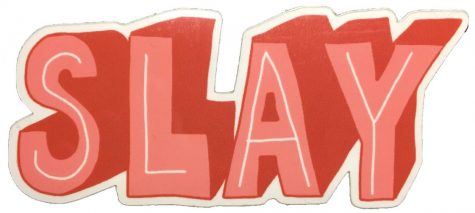 "We wanted to take the traditional T-shirt and bake sales a step further by importing new ideas like the stickers," Giarman said. "We have a few other ideas on how to bring spirit to our community and are excited to bring those out over the school year."