Donations aid animal shelter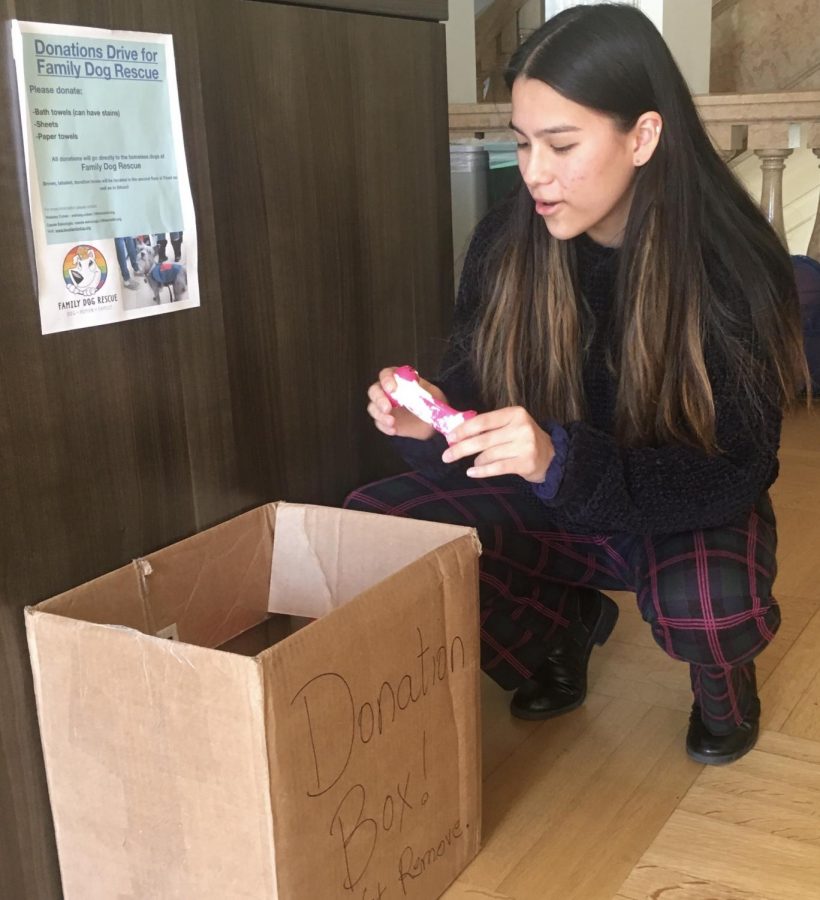 Donation boxes placed around the school filled with old towels, dogs toys and treats will be brought to Family Dog Rescue, a nonprofit animal shelter in San Francisco on May 8.
Junior Wellsley Cohen has worked at the shelter for nearly two years and started the donation drive to help the shelter, which recently moved to a new location in the Bayview District.
"Animals are my calling," Cohen said. "I think it's really special to be able to donate something seemingly small, which actually means a lot to the shelter as a nonprofit."
The donations will help the shelter save money on everyday supplies and save money for more expensive and necessary costs like food, according to Cohen.
"Towels are used as bedding for the dogs," Cohen said, "which makes it so the dogs don't have to lay on a cement floor in the shelter."
Junior Molly Brown, who says she has always loved dogs since she was little, donated old rags and paper towels.
"Every time I see a dog, it's love at first sight," Brown said. "I feel like I could do something to contribute and help them start up their new location."

(Visited 183 times, 1 visits today)