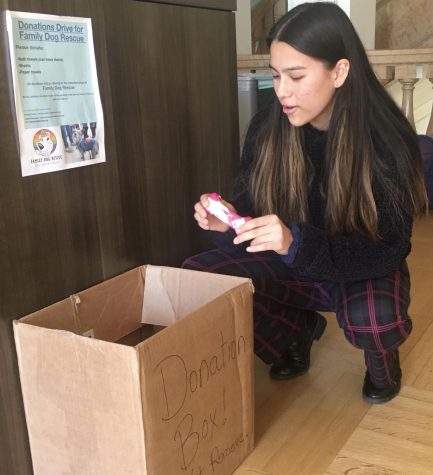 Laura Mogannam, Managing Editor

May 2, 2018
Donation boxes placed around the school filled with old towels, dogs toys and treats will be brought to Family Dog Rescue, a nonprofit animal shelter in San Francisco on May 8. Junior Wellsley Cohen has worked at the shelter for nearly two years and started the donation drive to help the shelter, wh...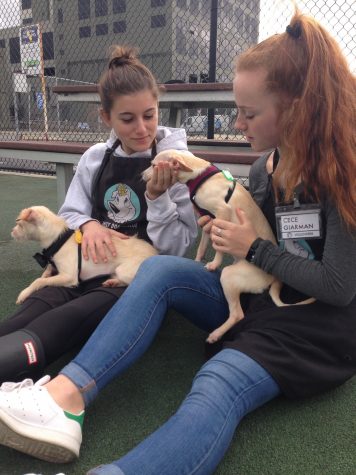 India Thieriot, News Editor

March 15, 2017
On a typical afternoon, sophomore Wellsley Cohen spends two hours at Family Dog Rescue, alternating between socializing with puppies, helping with intake of rescue dogs from Stockton and Tijuana, and giving dogs vaccinations. Cohen is among a handful of Convent students who volunteer at animal she...