Work smarter, not harder
Physical therapy aids athletes.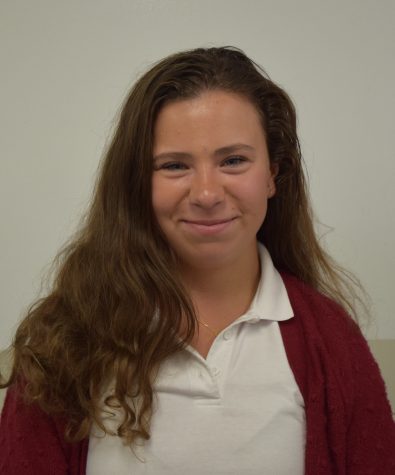 More stories from Claire Devereux
Rebounding from common athletic injuries like broken bones or torn ligaments often mandates special attention to regaining strength through individualized physical therapy regimens of stretching, massage and use of athletic tape to support and protect injuries.
"My ankle has been a constant injury for me, so without rehabilitation and strengthening I wouldn't be able to play soccer again," senior Pilar Ballesteros-Cordero said.
"A big part of my job is keeping someone on the court or field."
Physical therapists and athletic trainers aim to help athletes and others recover from injuries, often with the goal of reaching 100 percent mobility again, according to Stuart Hall athletic trainer Michael Mayes.
"A big part of my job is keeping someone on the court or field," Mayes said. "I am doing my job right if [my patients] can go back to their sport and don't get injured again."
Physical therapy helps improve mobility in injured places as well as relieve pain and prevent or stop further injury, according to Mayes.
"Say an athlete sprains an ankle, and they gain back 75 percent of their mobility but not 100 percent," Mayes said. "The coach may be able to play the athlete, but there is a good chance the injury may get restrained or keep hurting and because of that they may not be able to play the full season or to their full potential."
Ballesteros-Cordero credits her sports successes to physical therapy.
"I play soccer," Ballesteros-Cordero said. "Without physical therapy for my fractured and sprained ankle and lack of cartilage in my knee, I most likely wouldn't have been able to play the sport again."
Along with increased mobility, senior Jocey Shilakes reported that adhering to a physical therapy regimen of injury-specific stretching and exercise significantly relieved her pain. Sports massage, another aspect of therapy, also proved beneficial for her.
"I had a bad case of runner's knee, so I went to the physical therapist," Shilakes said. "We did a lot of strengthening exercises that helped make my surrounding muscles stronger, and as a result, my knee was able to function better, and I experienced less pain in general."
In order to prevent and heal students' sports injuries, Convent & Stuart Hall each have a certified athletic trainer on campus, Hally Tappan at Broadway and Mayes at Octavia. Mayes and Tappan are there to help student-athletes during the school week before, during and after sports practices.
"Without physical therapy, I would definitely not be able to be at the athletic capability I am now," Shilakes said. "Physical therapy taught me the importance of recovery and rehabilitation as means to heal my injury forever."
(Visited 164 times, 1 visits today)
Leave a Comment