Fencing team emerges on point
Convent & Stuart Hall High School fencing team plan advancing to city-wide matches.
The Convent & Stuart Hall fencing team plan to advance into an upcoming city-wide tournament after completing the regular season with a 7-1 record.
"The team has shown a huge improvement throughout the season," captain April Matsumoto said. "Every member has gotten stronger, and everyone supports and gives advice to each other during bouts."
The girls' team lost only one match this season against University High School — marking the team's first loss in two years and finishing the season in a three-way tie with Lowell High School and University High School, according to Matsumoto.
Sophomore Kelly Chan said encouragement, supportiveness and the team's small size are some of the group's most prominent, valuable aspects.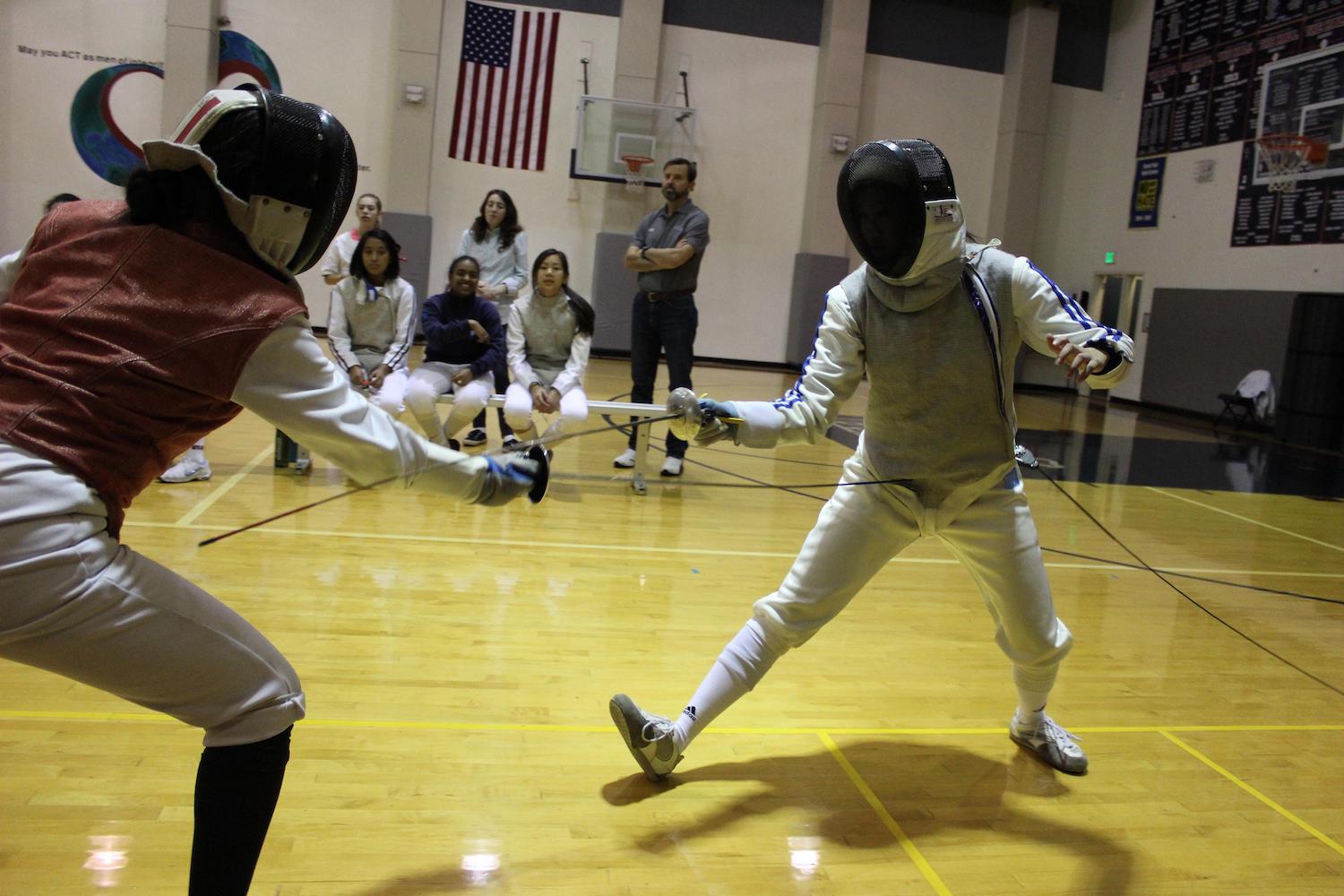 "The team is relatively small, which allowed us to become close-knit," Chan said. "Team bonding activities have also given me the opportunity to create friendships with my teammates."
On April 15 at Academy High School, the team will compete in the San Francisco AAA/ CIF High School All-City Championship.
The championship allows team members to prepare by engaging in core workouts and practicing foot and blade techniques, according to Matsumoto.
"I want the team to still have fun," Matsumoto said, "but I'm really hoping that our team can place high in All-City Championship and I hope that our members, and myself, can qualify for the All-State Invitational."