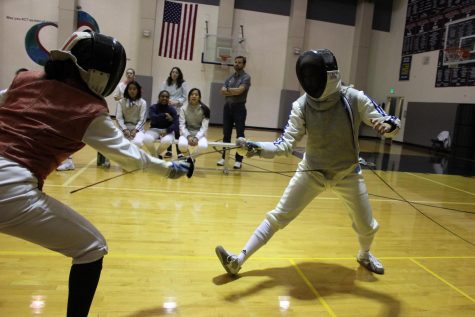 Emily Kanellos, Reporter

April 5, 2017
The Convent & Stuart Hall fencing team plan to advance into an upcoming city-wide tournament after completing the regular season with a 7-1 record. "The team has shown a huge improvement throughout the season," captain April Matsumoto said. "Every member has gotten stronger, and everyone suppo...

Kristina Cary, Managing Editor

March 16, 2016
Although teens may try to maximize their performance in school by getting an adequate amount of sleep and reviewing class notes, they might not know that their diet can also be crucial to academic success, affecting how their brain functions. "Everything that we put into our body affects the function ...