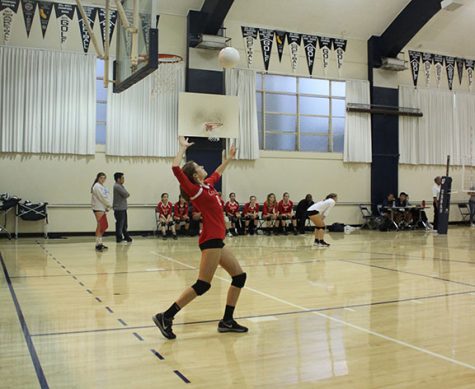 Alyssa Alvarez, Sports Editor

September 14, 2016

Filed under Breaking News, News, Sports & Fitness
Varsity volleyball lost its first league game against the Urban Blues today in five sets, as players now look to regroup and refocus as the full season awaits. Six members of the team are new and have never played at the varsity level. "Our team is very inexperienced," senior Dot Wetmore sa...
March 31, 2010

Filed under Sports & Fitness
Aggie Kruse Reporter Soccer players are aiming to improve for a more successful season under head coach Elena de Santis and new assistant coach Anne Guina. "We have a very strong team this year because of the large returning group," said de Santis. "Eleven out of 17 members are returners...