Varsity volleyball loses first league game
Players look to learn from mistakes, move forward after loss.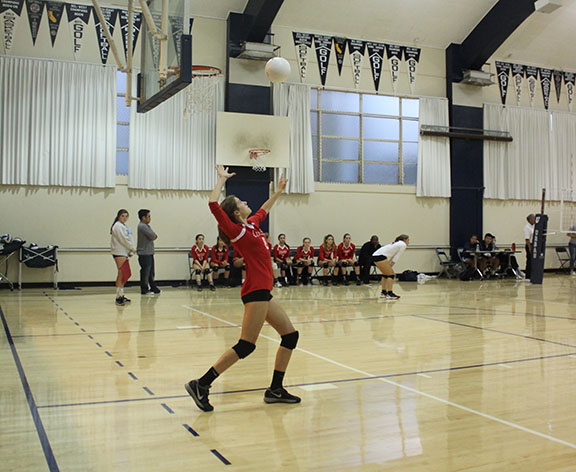 Varsity volleyball lost its first league game against the Urban Blues today in five sets, as players now look to regroup and refocus as the full season awaits.
Six members of the team are new and have never played at the varsity level.
"Our team is very inexperienced," senior Dot Wetmore said. "This year we lost a lot of crucial front row players and have a lot of girls who have a lot of potential but need the experience."
A main factor of the loss was that the team main setter, Senior Chloe Yu, was unable to play the first set, according to Wetmore.
"We had a bad day," Wetmore said. "I think we could work on speaking on the court and being together as a team because it is hard to play with people you don't know very well."  
The Cubs' next league game will be at Marin Academy next Wednesday.
"Especially in a loss like today, the team gets really down on themselves," captain Maya Young said. "It is really important for me to make sure we have fun while we play and put this behind us."
Underestimating the opponent and lack of focus played major roles in the game, according to Young.
"I am looking forward to improving as a team and learning how to work together," Young said. "I want to make sure that everyone wants to improve and get better so this does not happen again."