Olivia Mohun, Reporter

April 10, 2017

Filed under Breaking News, News
Convent students and teachers came together this morning for the community's weekly chapel service. Spiritual L.I.F.E. Director Sergio Vasquez gave students time to reflect on their lives and in what areas they could seek forgiveness, before writing their thoughts down on pieces of paper and depositing t...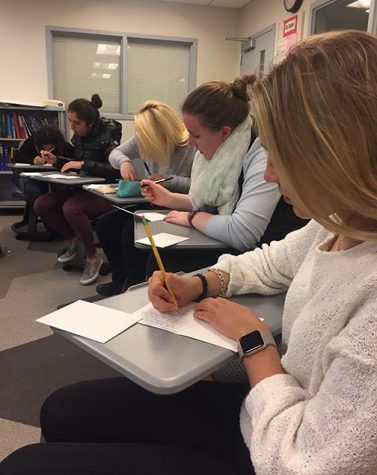 Asha Khanna, Copy Editor

April 7, 2017

Filed under Breaking News, News
The Junior Class utilized PAWS times today to wrap up the previous two day's retreat activities, responding to different prompts in letters of gratitude. "I think we often take people for granted in our lives because of the busy nature of the world we live in, so the letter writing really allowed us ...