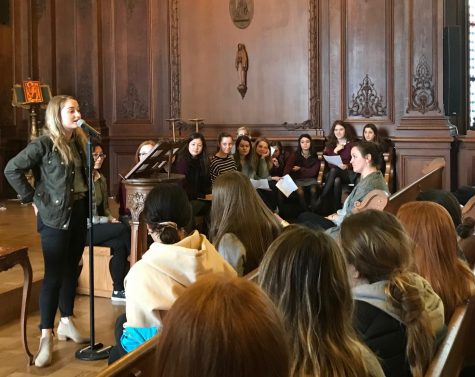 Adele Bonomi, Assistant Web Editor

April 16, 2018
WEB EXCLUSIVE Students and teachers gathered in the Chapel this morning to hear election speeches for the roles of President, Vice President, Operations Officer and Financial Officer for the 2018-2019 school year. "I think it's important to have a student leader because ultimately a school is abou...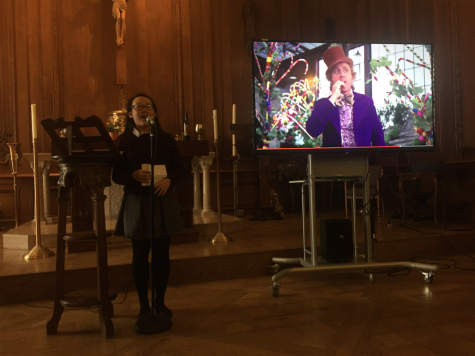 Kristina Cary, Managing Editor

April 24, 2015
Kristina Cary Senior Reporter Student body elections took place in the chapel, where candidates gave speeches on their behalves before the rest of school. Students then voted electronically through an online poll open between 10:30 a.m. and 12:25 p.m., and results were emailed to students at ...