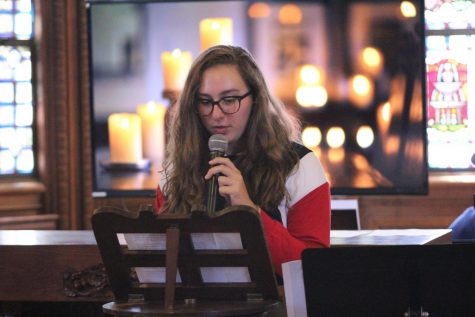 Grace O'Reilly, Reporter

August 25, 2019
Students and faculty assembled as one in the Mary Mardel, RSCJ Chapel for the first all-school meeting of the year. The focus of the chapel was to explore the 2019-2020 school year theme of heritage.  "We chose the heritage theme as an introduction to the school year, and into our sacred space w...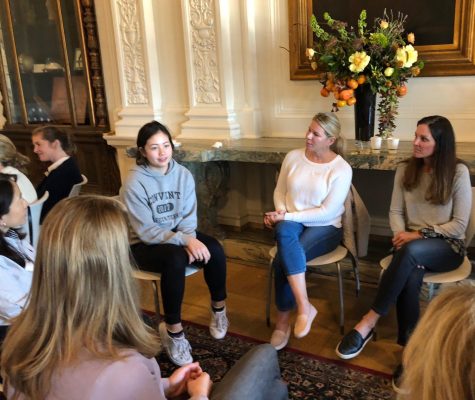 Jordan Russell, Sports Editor

November 7, 2018
WEB EXCLUSIVE Students from all four divisions met with the Parents Association today in the reception room to discuss the Goals and Criteria of Sacred Heart education and spiritual engagement at Convent & Stuart Hall. "A lot of eighth graders, juniors, and seniors including myself were aske...