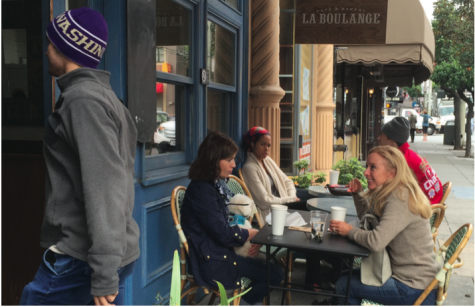 Grace Ainslie, Senior Reporter

October 1, 2015
Bay Area residents can say "Au revoir" to La Boulange and "Bonjour" to La Boulangerie de San Francisco. Starbucks shuttered the windows to all La Boulange locations on Sept. 18, but former owner Pascal Rigo announced he is opening the French-themed cafes in some of the previous La Boulange...
Kristina Cary, Managing Editor

December 12, 2014
Kristina Cary Senior Reporter Seconds to Go, The Schools of the Sacred Heart resale store, is expected to reopen on Monday after a one month renovation to upgrade the store's aesthetic, making it more "in line" with other boutiques on Fillmore Street. "I had noticed right away after I started...