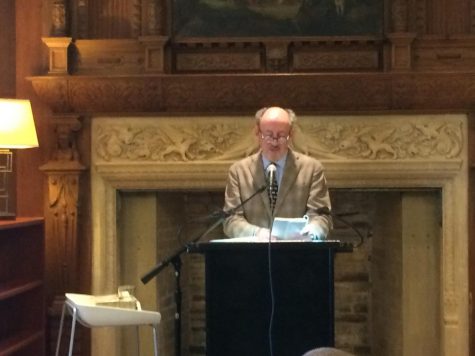 Claire Kosewic, Web Editor

May 10, 2017
The school community heard a two-time United States Poet Laureate share his thoughts on men who wear snoods, lanyards, Irish spiders, the British and breakfast at a special assembly and evening reading today. Poet Billy Collins, dubbed "the most popular poet in America," visited campus, reading several of his poems at a daytime assembly, answering questions from S...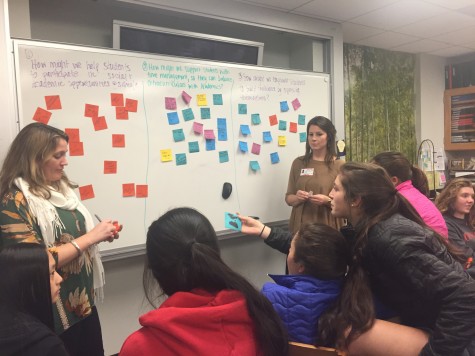 Kristina Cary, Managing Editor

January 9, 2015
Students gathered in Syufy Theater this morning for the start of the Design Thinking symposium centering on the theme of "Women and Global Impact; If not me, then who?" "Our visual mind is an extraordinarily powerful part of our brain that we tend to neglect," Keynote Speaker Dan Roam, who emphasized the p...