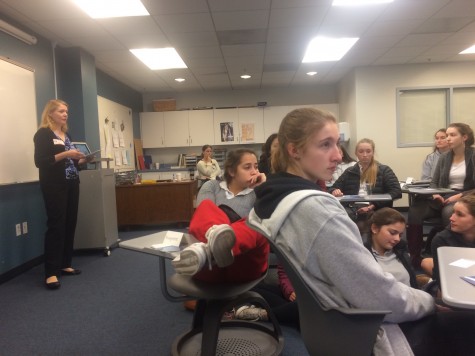 Lisabelle Panossian, Web & Social Media Editor

December 3, 2015
Juniors and seniors filled the Den and received a presentation on methods for stress today with finals week being two weeks away. "It's good to know how to meditate, escape my thoughts and find peace," senior Kristin Weinman said. "Coming in and listening to stress relieving methods is helpfu...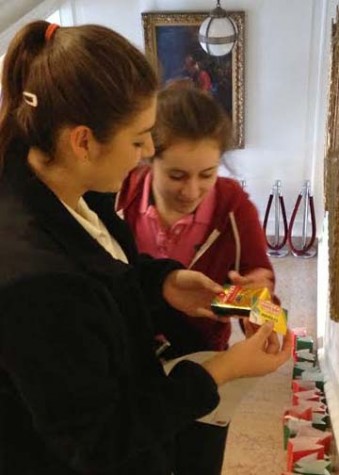 Julia-Rose Kibben and Delaney Moslander

December 13, 2013
Delaney Moslander and Julia-Rose Kibben Red and green paper bags lined the sides of the marble staircase this week for the annual Secret Santa gift exchange, organized by Sophomore Class Student Council. "It's fun and unique to Convent," junior Franny Eklund said, "Because we're a small ...