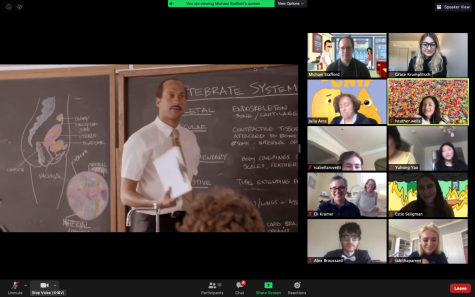 Tala El Qadah, Reporter

May 19, 2020
WEB EXCLUSIVE The school community joined the poetry festival webinar and ended up receiving the news that today was Congé and classes for the day were canceled.  "I was so surprised that Congé was today since there were no prior indications or clues that it might be," freshman Julia Kearney...
India Thieriot, News Editor

August 31, 2016
Convent and Stuart Hall seniors will take a break from their regular academic schedules to participate in community building exercises tomorrow during the second annual co-ed senior retreat. The Class of 2017 will spend the night at St. Dorothy's Rest, a retreat camp in Occidental, CA where Sergio...