Olivia Mohun, Reporter

April 10, 2017
Convent students and teachers came together this morning for the community's weekly chapel service. Spiritual L.I.F.E. Director Sergio Vasquez gave students time to reflect on their lives and in what areas they could seek forgiveness, before writing their thoughts down on pieces of paper and depositing t...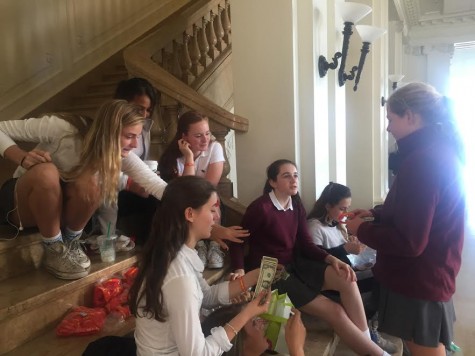 Kristina Cary, Managing Editor

October 22, 2015
Bags of bright red bracelets and containers of sugary treats rested on the bottom steps of the Marble Staircase as freshmen called out to students to come view and purchase the merchandise they had for sale. The freshmen, who sold the goods to raise tuition money for the St. Charles Lwanga Girls...