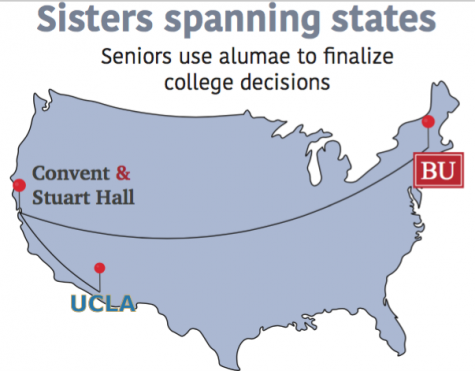 India Thieriot, News Editor

May 19, 2017
For seniors who were experiencing difficulty deciding between colleges, reaching out for direct help was as easy as sending a text or having a phone call with an alumna who was in the same position only a few years earlier. "Grace reached out to me a couple months ago when she was deciding between a co...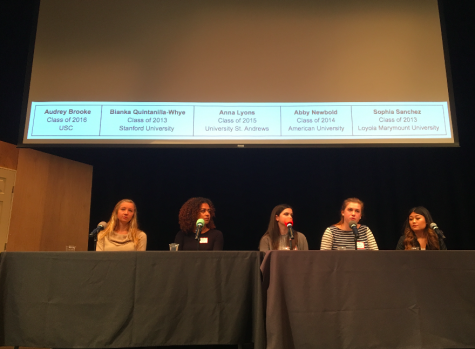 Cassie Eskicioglu, Reporter

January 7, 2017
Five alumnae took part in a panel during a school-wide assembly today to share their college experiences and give general advice to students. The panel was enjoyable for both the audience and the participants, according to panel member Audrey Brooke ('16), who attends the University of Southern C...