May 1, 2017
With cleats, water bottles, and shin guards ready to go, the soccer team began preparations today for their league playoff game of the season, scheduled for Tuesday, May 2. "On Saturday, our team went for a group run at Ocean Beach to focus on our fitness and today we are going to go over tactic...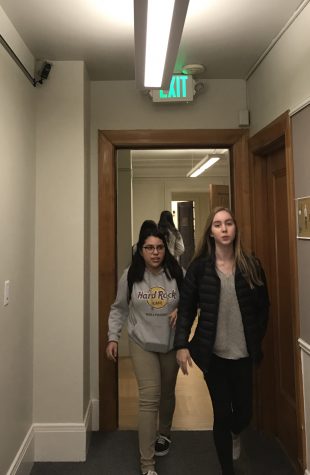 Grace Ainslie, Assistant Sports Editor

April 29, 2017
A security camera, mounted on the wall of the second and third floor hallways outside of the girls' restroom, is a new feature installed in an attempt to discover who is vandalizing the restrooms. An unknown person has repeatedly thrown rolls of toilet paper into the toilets, creating difficulties f...