Comediennes get serious about gender equality
Large and small-scale comedians are promoting feminism with a humorous twist.
From producer Amy Schumer mocking the idea of being "not hot enough for television" to writer Sarah Silverman satirizing the existence of the wage gap, female comedians are increasingly using comedy as a platform for feminism and challenging female stereotypes.
"The way she brings up feminist issues is funny and appealing to others," junior Georgia Ellis said about Schumer. "It stops the stereotype from perpetuating."
Schumer mockingly exaggerates the inherent vices of female culture in a sketch on her show "Inside Amy Schumer" in which a circle of female friends each refuse to accept compliments through self-deprecation.
Feminist themes in sketches include "Plain Jane," a female detective who is invisible because she is seen as unattractive, and a spoof birth control pill commercial mocking the difficulty women can face when trying to obtain the drug.
Schumer's show drew a 50-50 male to female viewer audience and became Comedy Central's most-watched series premiere in 2013, despite the network's 60 percent male demographic, according to Time magazine.
The following achievement, however, did not stop audiences from denouncing Schumer.
"I have fought my way through harsh criticism and death threats for speaking my mind," Schumer said in her speech to the Ms. Foundation for Women's 2014 Gloria Awards and Gala. "I am a woman with thoughts and questions. I say if I'm beautiful. I say if I'm strong."
Other large-scale comedians are taking a more direct approach to spreading awareness for feminist issues.
Sarah Silverman's public service announcement for the National Women's Law Center went viral as she portrayed herself talking to a nurse about changing her gender to avoid being subject to the gender wage gap.
"You can bring awareness with humor in a way that is harder to do if you're just blogging or preaching," local comedian Kelly Anneken said. "It can associate itself with the saying that you catch more flies with honey."
Femikaze, an all-female sketch group co-founded by Anneken and co-founder Isa Hopkins in 2011, created more opportunities and a larger audience for women in comedy, according to Anneken.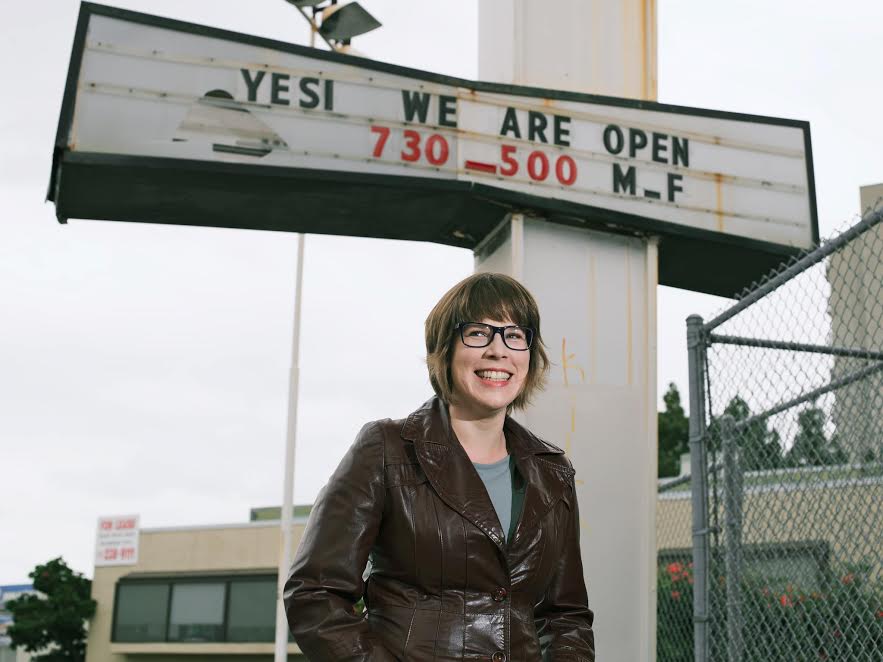 "We wanted to create an organization that possessed an unabashed feminist point of view," Anneken said. "At the time it was important to me that people can come to this environment and see comedy by women for women."
The sketch group launched a comedy curriculum, Laugh Out Loud, in partnership with Girls Inc. of Alameda County, a nonprofit organization that provides educational programs to young girls, particularly those in high-risk, underserved areas.
"The program taught the girls public speaking, confidence and collaboration," Anneken said, "Femikaze wanted to create more comedy creators and viewers."
The organization's operations ceased in June 2015 with the comedy curriculum on hiatus due to timing and financial issues. Anneken, however, is advocating for feminist issues through her own stand up.
"If I can make a contribution to advancing women's positions in the comedy world, I want to be doing that," Anneken said. "Luckily, in my day job, that is something I am able to do."
Rooting an issue of women's rights in a humorous story or a personal perspective can be a powerful means of making a point, according to Anneken.
"Your audience will be there and be open to what you have to say," Anneken said. "I think there's a certain fearlessness that comes with doing comedy that lies within a form of advocacy."