Law may be repealed for shelter pets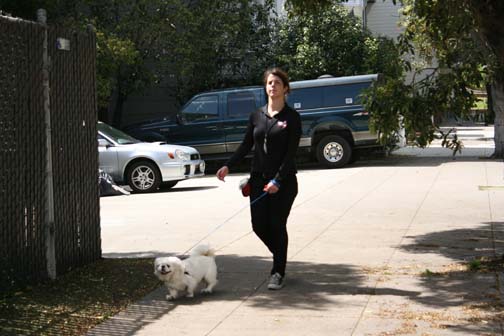 Shirley Yang
Reporter
A poster of a 1-year-old Basenji mix recently transferred from San Martin Animal Shelter staring into the camera with glossy eyes is one of many dogs and cats waiting for adoption at Pets Unlimited, a pet shelter, adoption center and 24/7 veterinary clinic located in the corner of Fillmore and Washington Streets.
The shelter may have more abandoned and lost pets if Gov. Jerry Brown repeals Hayden's Law, 1998 legislation protecting lost animals from euthanization for four to six days that was suspended three years ago as part of state budget cuts.
"I wrote the legislation because I learned that 65,000 animals were put to death unnecessarily every year in Los Angeles County," former California Sen. Tom Hayden said in his YouTube video that has over 6,000 hits. "It was meant to avoid that ever happening to stray animals and their family and it set forth clear principles that was the last resort so it made it feasible for people to pick up their lost pets."
The state would revert back to the old law of holding animals for only 72 hours before euthanizing them if the Hayden's Law is repealed.
Pets Unlimited makes weekly rescue trips to shelters in the Bay Area and surrounding counties to save abandoned or lost pets. If the repeal of Hayden's Law succeeds, Pets Unlimited may accept more pets that need help into their shelter.
"Our medical team provides emergency and wellness care to our critical needs shelter animals, many which would have been euthanized for their conditions in other shelters," Leah Prassinos, Pets Unlimited development and marketing manager, said.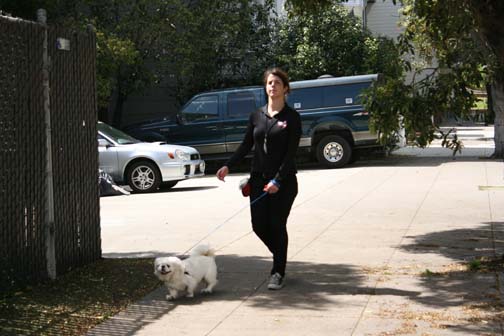 Cities and counties typically pay for the three days of care for lost or abandoned animals and the state reimburses them for $23 million annually to keep the pets alive for up to another three days.
In his video, Hayden urges Brown to consider his dog Sutter, an adopted 7-year-old Welsh Corgi. "I urge you to look at your dog before you allow this bill that protects animals to die."
Sutter is often photographed in the state capitol offices and can also be found on Twitter with over 3,000 followers.
Brown also commissioned t-shirts and other merchandise featuring the Corgi on the state flag with the words "California Repawblic" to help with the state's $26 million deficit. Three dollars per sold item goes to California General Fund.
"As California's first dog, I want to do more than root out waste, food and refuse," Sutter is credited with posting on Twitter @SutterBrown.
A group of animal rights advocates have started a Facebook page called "Sutter's Friends" that has almost 2,000 likes "to organize opposition to the proposed repeal of certain provisions of California's Hayden Law."
"The Hayden Law was established to provide pet parents and local shelters with much-needed time to place shelter animals into loving homes," Prassinos said. "Although we are facing another year of financial crisis in California, I personally believe we can find another way to fix our budgetary dilemma."