Female artists self objectify in music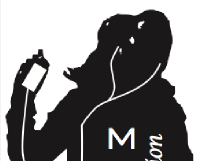 Rebecca Siegel
Design Editor
A new theme in popular music is taking the Top 40 list by storm. It has a bass heavy beat, explicitly sexual lyrics and a pre-teen audience. Although this new phenomenon packs dance floors, it carries a heavy misogynistic message and is sung by female artists.
Singer-rapper Dev from Los Angeles county claimed the number one spot on the Billboard 100 list at Billboard.com in 2010 with her feature in the Cataracs song "Like a G6." The chorus is based on Dev's single "Booty Bounce" which has a chorus that repeats "Bet you wanna see this booty bounce," seven times.
"It doesn't make me uncomfortable, as long as guys recognize that they can't objectify girls like the song does, it's fine to listen to that type of music," senior Maddie Kelley said. She stressed the intrusion of self-objectification into female artists' lyrics is common and definitely not alarming.
"The political culture of the 21st century is rife with sexist imagery," professor Karrin Vasby Anderson of Colorado State University writes in her "From Suffragist to Sexpot" study. "Pornification is a phenomenon in which pornographic themes and images seep into our daily lives and mainstream news and entertainment sources."
On the female rapper Lil Kim's third album, she recorded a song with such a sexually explicit and misogynistic title its cannot be printed. In one of these songs, Lil Kim states female success comes with self-objectification and promiscuity.
"I think that girls in the media have been abused with objectification as sex symbols for the past five to eight years, and for normal girls that abuse has come to be the new norm," Elizabeth Syufy Kelley ('81), mother of Maddie Kelley said." Young girls don't realize what a huge step backwards this is for women's rights."
Despite prodding from the their mother's generation, most students still fail to see what's wrong with this picture.
"It seems normal," Maddie Kelley said, "it has a negative effect on girls our age, but there's nothing we can really do about it."
Women today are spending less time promoting themselves and their independence from the sexuality they are normally associated with and more time publicly associating themselves with sex and sexual connotation, the relationship blogger of "A Lofty Existence" writes.
"It sets up more ammunition in the constant debate in a teenage girls mind about how they look," school counselor Annie Shawe said.
Increased obsession with sexuality and self objectification of women in popular music is powerful according to Shawe. It has the ability to completely change the way girls think about themselves.
While most girls would not agree with self disrespect and self objectification many female artists are voicing in their music they do agree that the value of the music they listen to, with these objectifying lyrics, aren't decreased
"What influences your self image is your society," Maddie Kelley said. "Misogynistic hip-hop is not a major part of society."
Hip-hop and pop music are what students listen to on the dance floor or on the ride to school on FM stations such as The Revolution 92.7, or Wild 94.9. But the lyrics are not what most girls are listening to.
"It's the beat that keeps me coming back," junior Bianka Quintanilla-Whye said.
While the self-objectification of artists like Dev or Rihanna is apparent in their lyrics, their beats are considered more important. A heavy base and a synthesized rhythm have been deemed the new hit formula, adding sexual and female objectifying lyrics, help female artists compete with the high bar of overt sexuality and objectification that male artists have set. Students and listeners do not disagree.
"I'm not bothered by it at all," Maddie Kelley said. "In fact, I like it."

(Visited 617 times, 1 visits today)