Conservation Biology receives grant for study on redwood genetics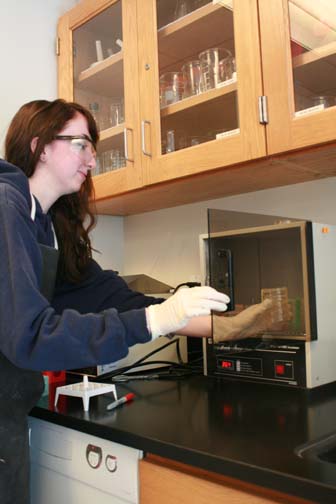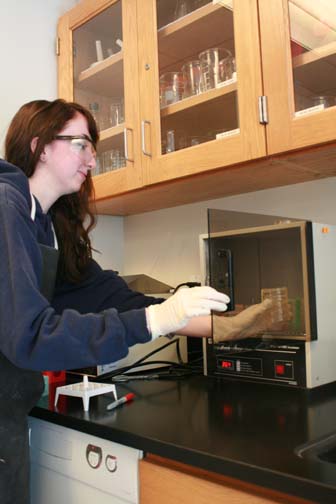 Isabelle Pinard
Managing Editor
Conservation Biology recently obtained a $4,000 grant to help this endangered species from Save the Redwoods League, a program that protects and restores redwood forests, due to the class's achievements on genetic variation in Redwoods.
Science department chair Raymond Cinti's, first had the idea for a conservation biology class three years ago after learning the Save the Redwoods League was giving out funds for educational institutions just as the biotech company Bio-Rad released a new series of experiments for college students to test genetics.
"I thought, 'Why not get a grant from Save the Redwoods League and let my students use the Bio-Rad kits for redwoods?'" Cinti said. "[The redwoods] are a local endangered species and need more research in genetic diversity, which my students are definitely capable of doing."
Cinti first taught his newly created course last year after receiving an initial $3000 from from Save the Redwoods League's educational grants,
"This year [Conservation  Biology] is an elective, and we are taking part in activities that college students are doing," junior Chiara Figari said. "It is amazing how much of an impact we have as an elective class."
The class is extracting DNA in order to identify coastal redwood genetic diversity in Northern California trees. The data is crucial because much of the redwood's genetic diversity has been lost, with only 5 percent of the original 2 million acre coast redwood forest remaining today, according to Save the Redwoods League.
"I want this class to continue supporting Save the Redwoods League and pay them back someday," Cinti said. "They've planted their seed of knowledge in us, and I believe that teaching students about the importance of redwoods as well as giving Save the Redwoods League the results of our research is our way of saying 'Thank you.'"
Trusties and scientists from the Save the Redwoods League are planning to visit Conservation Biology in the spring when the students present a short symposium on their collected data.
"I cannot believe how far the class has gone," senior Annie DeLancie, who was in the last year's class, said. "We did research that scientists would normally compile in institutions for over a year, yet we were able to get the genetic diversity of redwoods with just a handful of determined high school students. I am so proud."
The class also presented their field work, results and class agenda at the National Science Teaching Association conference last year with members of the class taking the stage and discussing the pros and cons of specific parts of their experiments.
"We actually sent a video of our conference presentation to Save the Redwoods League to show them what our class has done," Cinti said.
Not only has Conservation Biology received recognition from conservation groups, but also from Bill Libby, a redwood retired UC Berkeley professor who is one of the true "giants" of redwood genetics and stewards of forests of California, according to Cinti.
"I had lunch with [Libby] at his house in Berkeley and chatted about the possibility of a conservation class in high school," Cinti said. "At first he was finding it hard to believe that our students could do such experiments in an high school environment because the techniques and skills are advanced, but after hearing the plan to connect the class with biotechnology skills he began to take the redwood [course] seriously and wants to see our results."
Conservation Biology is one of four of recipients for Save the Redwood's League 2011 educational grants along with the San Francisco Botanical Garden Society, Wilderness Arts and Literacy Collaborative and the Boys and Girls Clubs of San Francisco.
"The collaboration that we have between Convent and Save the Redwoods League is an honor," Cinti said. "To do the lab work and be considered worthy by such a program is humbling and I am looking forward in continuing our work with this institution."