Four-school Eco-Council creates local environmental awareness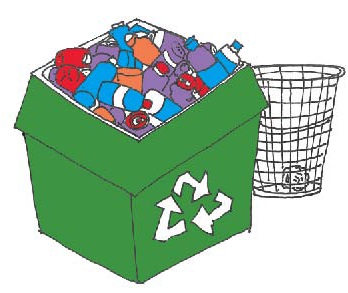 Stephanie Gee
Reporter
Students attended an assembly Monday and participated in a trash-free day planned by the Eco-Council on Tuesday to create awareness of the environment in anticipation of Earth Day.
Convent celebrated Earth Day on April 4 and encouraged students to be sustainable, energy efficient, and aware of trash humans produce. Eco-Council, a group made up of representatives from the four schools, brought awareness to the school though an assembly.
"I think that our school is far from being completely green," member of the Eco-Council, Marissa Kendall said. "Students use so many cups with the water container outside the bio room. Everyone should have a plastic or reusable water bottle to bring with them to school."
Assembly activities on Monday included a video overview of Earth Week, and a compost-recyclables and trash-sorting contest.
The Conservation Biology class gave an abbreviated version of its presentation at the National Science Teaching Conference held in San Francisco in March. Students highlighted their work testing the genetic diversity of redwoods trees.
The council is planning to start a program donating backpacks and sneakers to underprivileged children, and a system to recycle old Power Bar wrappers. The council implemented several other new policies to reduce the amount of waste.
"The biggest issue is sorting trash," chemistry teacher Christina Cinti said. "Our school really needs to work on composting and recycling more."
(Visited 93 times, 1 visits today)