Ava Martinez
Reporter
Wearily fighting to keep a smile on her face, senior Ronella Rosenberg leaves her job everyday at 6 p.m., exhausted after a day of school and work, faced with a commute back to the East Bay and several hours of homework. She is just one of 41 percent of United States residents aged 16 through 19 who has entered the workforce, according to a recent survey.
Rosenberg work s every day after school as an office assistant at the CES/SHB Extension Program for students in kindergarten through fourth grade.
"I do sometimes find balancing my job and homework overwhelming, especially considering the fact that I have to commute home on BART," Rosenberg said. "I am often really tired when I get home, but still have homework to do."
Rosenberg says she does not suffer academically, despite her commitments at work.
"My academics always come first, so if I need to do homework on the job or take a day off, I usually can," Rosenberg said.
Rosenberg's boss, lower form after school coordinator Tiffany Sanchez, said she understands the commitment Rosenberg and the two other high school students who work for her have to their academics.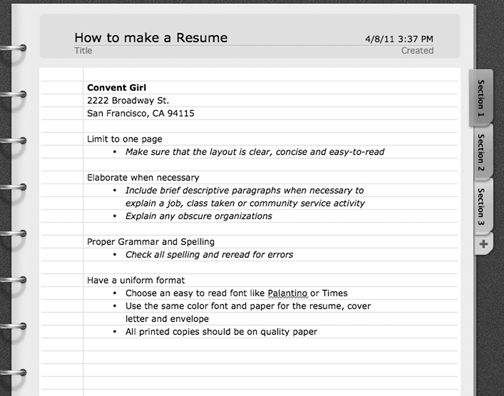 "We try to accommodate the students' schedules when possible," Sanchez said.
Students who are unable to work regular after school jobs due to extracurriculars, yet still want to work, often turn to babysitting. Senior Kristy Harty-Connell babysits on the weekends as well as the occasional weekday.
"It is sometimes hard to balance schoolwork with babysitting, but I try not to work too late on weeknights," Harty-Connell said.
Harty-Connell says she plans on having a job in college, but is not concerned about the time-commitment.
Rosenberg says working at school has been helpful in saving and managing time.
"I am glad I chose a job that takes place on campus instead of another job farther away," Rosenberg said. "I don't think I would be able to handle commuting to a job far away from both home and school, especially considering the weather."
Many working students choose to schedule their part-time jobs only on the weekends, in order to avoid a conflict between school and work hours.
"If a student has to work at a job everyday while trying to balance it with schoolwork and other extracurriculars, it will become overwhelming," Dean Rachel Simpson said. "Students who are interested in having jobs should consider working on the weekends or during summer to prevent struggling in school."
College counseling director Rebecca Wandro says having a job is important, but will not always be beneficial if a student's grades begin to suffer. Colleges often consider the extra time commitment jobs involve, depending on the circumstances.
"Grades and academics should always be a priority, but if students work to support their families and suffer academically as a result, colleges would take that into consideration," Wandro said.
Rosenberg says she believes school is more important than work.
"If for any reason, my grades were to drop, I would definitely quit my job," Rosenberg said.
Although stressful, it is by no means impossible to balance academics and work, according to Harty-Connell.
"The most important thing when balancing the two is time management and making sure that you manage your time and get everything you need to done," Harty-Connell said.