Students prepare for 'Nutcracker', both performing and backstage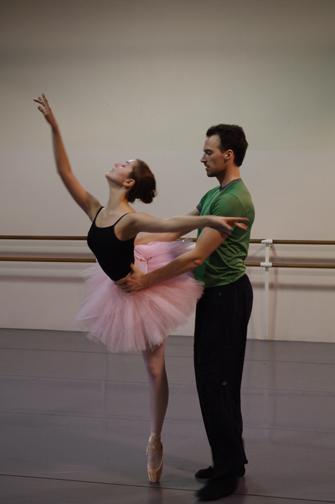 Zoë Newcomb
Editor-in-Chief
As Tchaikovsky's Waltz of the Flowers floats through auditoriums and ballerinas gracefully leap across the stage, performances of the holiday classic "Nutcracker" seem to be effortless, but behind-the-scenes the process of pulling together a successful ballet takes more than just a few leaps and twirls.
At City Ballet School, the four annual performances of Nutcracker at Cowell Theater in the Marina are the product of months of careful training and preparation. In the weeks leading up to the weekend of performances backstage volunteers — generally parents of the cast — sew costumes and coordinate precise backstage schedules while dancers, who range from elementary-aged to pre-professional high school students, rehearse for hours.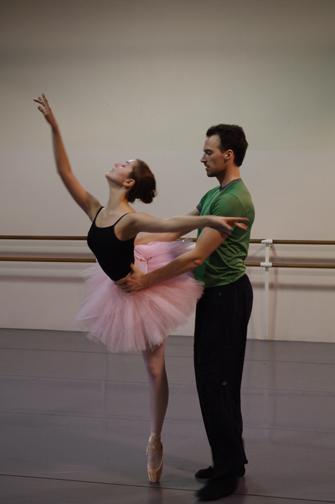 "It's hard when I have to study for a test or do homework," senior Carrie Lebel, who will dance the roles of Snow Queen and Flower in the City Ballets performances of Nutcracker said.
Lebel, who has danced over ten different roles in various performances of Nutcracker over the years, leaves early from school most days to make ballet class and generally dances approximately 20 hours each week, not including the hours of rehearsals that it takes to learn each scene for the performance.
Like Lebel, Madeline Russell, a junior at School of the Arts who will dance the role of Snow Queen in alternating performances with Lebel, works to balance schoolwork and ballet.
"My priority right now is ballet so I find it very difficult to motivate myself to complete my school assignments," Russell said. "A typical night starts with ballet and I don't get home until 7:30, then I don't usually finish homework until at least midnight."
For the older students who carry the lead roles in the performances, balancing school and rehearsals is often the most challenging part of Nutcracker season. However, for the people working backstage, Nutcracker poses a whole different set of challenges.
Costumes must be sized and altered to fit each dancer perfectly and must be organized precisely backstage to ensure that performers can find their costumes easily during quick changes. Changing schedules, sizing charts and backstage protocol are carefully put together.
"It may seem easy to work backstage, but it's a much more complex process than you would think," senior Christina Perkins, a former City Ballet student who now works as a backstage volunteer for Nutcracker. "There are hours and hours put in to simply putting costumes in the proper locations."
Volunteers backstage must also be trained to handle the specific issues that come with each role. For the Snow Queen costume, Lebel and Russell must be literally sewn into their tutus so the fabric does not slip and cause the male lead to drop the ballerina during lifts.
"Sewing people into costumes and making super quick alterations are all part of the mad rush going on backstage before and even during performances," Perkins said. "We have to be prepared for anything at all times.
While pulling together Nutcracker takes hour of practice and work for those involved, Lebel said ultimately everything is all worth it.
"I love performing in Nutcracker, even as the music gets irritating after a while," Lebel said.
— Anjali Shrestha contributed
(Visited 258 times, 1 visits today)