Convent has Giants fever!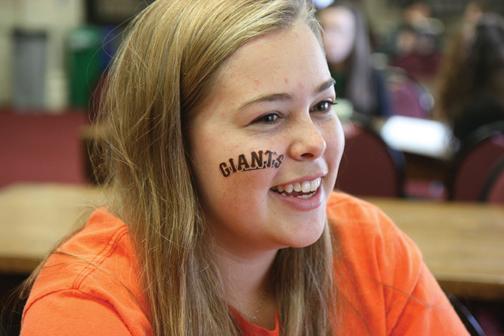 The Giants' entry into the World Series is inspiring orange and black Giants-themed clothing around school and throughout the city as fans celebrate the team's first World Series bid since 2002. The Giants need towin a minimum of four of seven games against the Texas Rangers to win the World Series.
Senior Katie Carlson (left) posted a YouTube video of herself sobbing after watching the Giants win the pennant.