Teenagers can choose to donate, but don't
Volunteering, donating impacts communities in different ways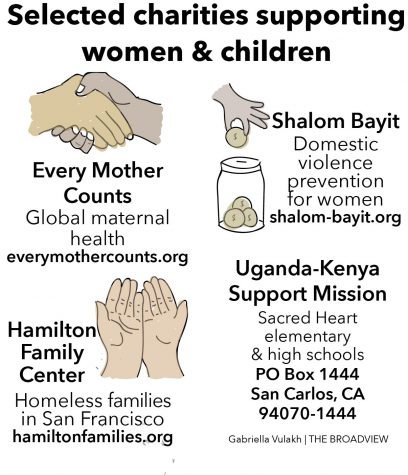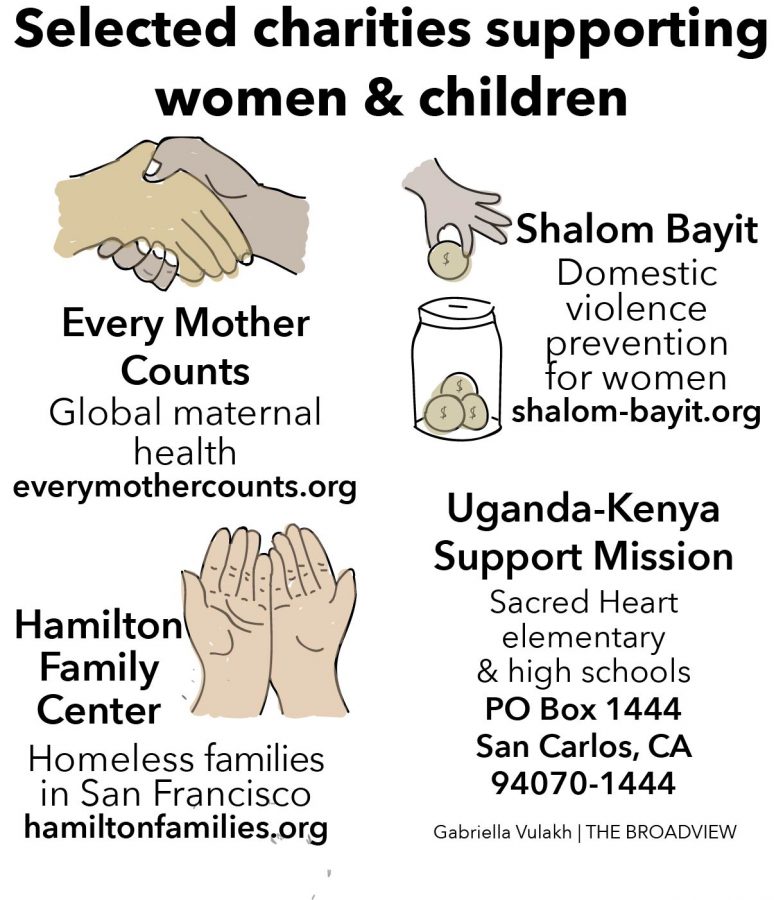 Depending on socio-economic class, teenagers are often the population with the most expendable income, as they are not providing for their families or supporting themselves through school and other extracurricular activities, yet many teenagers do not set aside allowance or job money for charities. 
"I think that those who can afford to donate their money should definitely make the sacrifice because the money means more to the charity than to a new outfit," sophomore Amelia Abernethy said. "On the other hand, as a teen I can understand how many would rather volunteer instead of donating because many of us don't have jobs or a source of income."
Abernethy works year-round with the service-oriented Students In Action club, providing food for the homeless through its One Less Hungry Program, volunteering at Glide Memorial Church and participating in coastal cleanups. 
"I like seeing how our work helps people right then in the moment," Abernethy said. "I think that in general, teens like to volunteer rather than donate because it is more of a hands on experience, and you can see first had the impact that you are making on the community in need."
The tradition of giving to others and donating to charities is rooted in the three Western monotheistic traditions Judaism, Christianity and Islam, according to Religion, Theology & Spirituality teacher Michael Campos. 
"Most people assume that the practice of Christmas gift-giving began with the visit of the Magi to the newborn Jesus in the Gospel of Matthew," Campos said. "The tradition has its roots in Judaism. Within the Jewish tradition, the Shema is complemented by the command that we treat another person as if they were an extension of ourselves."
Campos says that one simple way to donate money is to collect spare change and offer it to those in need, similar to a Tzedakah box in the Jewish tradition.
Individuals can also have birthday guests give money to charities instead of buying gifts, according to Abernethy.
"When I was in middle school, I had a friend that every year said to not give presents and instead to give cash that would be given to a charity," Abernthey said. "This made me realize at a young age how important it is to help others who need it more than you."
Before Thanksgiving Break, the Happiness Club asked Convent students to bring in $5 to their advisory groups to fund Safeway grocery store gift cards for families in need through Compass Family Services. In past years, students donated canned foods to make Thanksgiving baskets for families.
"Some may think organizing Thanksgiving baskets is tedious, but it is an important activity that encourages students to save a few dollars and donate," Campos said. "Encouraging the community as a whole to be generous actually encourages those habits for individual teenagers."
While donating locally can be beneficial, giving money to charities internationally is just as important, according to Olivia Larsen, an Outreach Focused Research Analyst at GiveWell, an organization that evaluates global health and development charities. 
"One great thing about giving money as opposed to in-person volunteering is that funds are relatively easy to transfer, even to places that are far away," Larsen said. "We're looking for the places where the need is greatest. Often that's a place where it's not really feasible for people living in the United States or San Francisco to be able to volunteer."
GiveWell looks at meta-analyses and randomized control trials to determine how charities implement, target and monitor intervention. The top GiveWell charities for 2019 focus on malaria prevention, deworming, vitamin A supplementation for children and unconditional cash transfer, where poor households in Africa can receive money with no strings attached. 
"Last year our GiveWell donors made gifts ranging from just $1 to $65 million," Larsen said. "We don't have a recommended donation amount. We're really interested in helping people who want to give a certain amount maximize that amount."
People who wish to donate money can do so at secure.givewell.org, and can either choose one of the top GiveWell charities or let GiveWell direct their donation. Students who prefer to volunteer can speak with Service Learning Director Ray O'Connor to get help finding an organization.
"There are two ways in which we engage in service, one is more direct and personal like volunteering, and the other is more systemic," Campos said. "The systemic approach encourages us to donate money or do advocacy work. This is a little bit more challenging because often there's no direct personal connection but it is also important."