Interfaith club encourages a variety of religions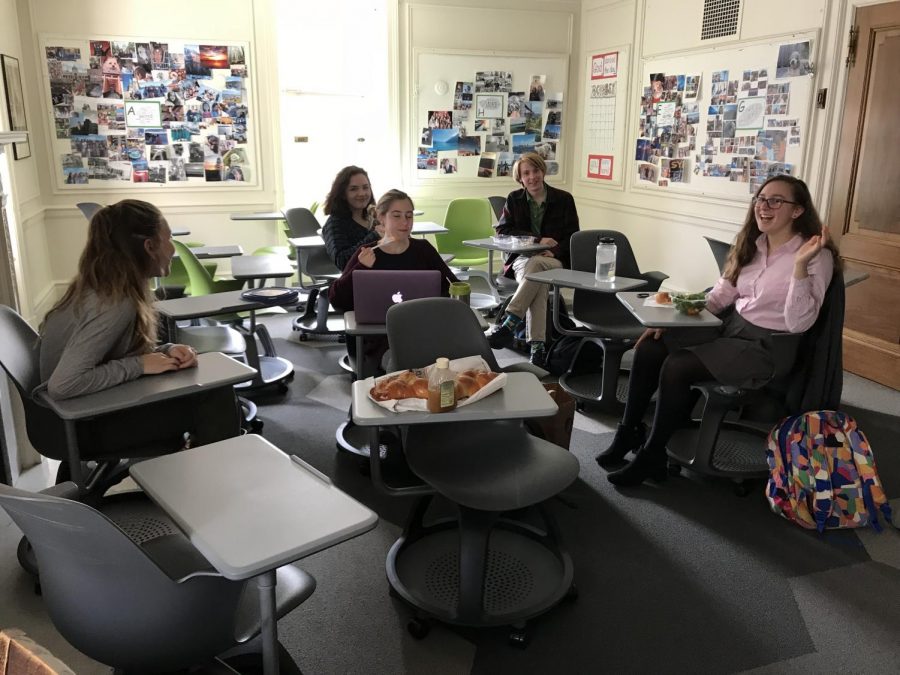 WEB EXCLUSIVE The interfaith club met during lunch today to discuss different faiths and ways to raise their voices in the school community.
"At our predominantly Catholic school, other religions need a way to express themselves," sophomore and co-leader of the Interfaith Club, Charlotte Ehrlich said. "We talk about what religion you are and your religious background, and for the rest of the year we plan to implement movies, food and different ways of learning about different religions into the meetings."
The club is currently watching the movie the Prince of Egypt and plans to discuss the different faiths present in the movie.
"I have found that I have to explain my faith a lot more than I ever thought I would have to," sophomore and co-leader of the Interfaith Club Lilli Levy said. "This club is a place to learn about everybody's religions."
The club meets every other Tuesday during lunch in room 203 with challah and honey to aid their discussions and movie watching.
"There are a number of students who fall into the category of interfaith and we live in a world where there are multiple faiths globally," Theology teacher Kate McMichael said. "The more we can have conversations across what could be divides, the better."
The club encourages students of a variety of faiths to join so that the school can widen its perspective on various religions according to Levy.
"I can only speak from my Jewish perspective, and so far everyone else in the club is Catholic, Atheist or Jewish," Levy said. "We need more members in order to get other people's perspectives."

(Visited 134 times, 1 visits today)