Debate club establishes student voices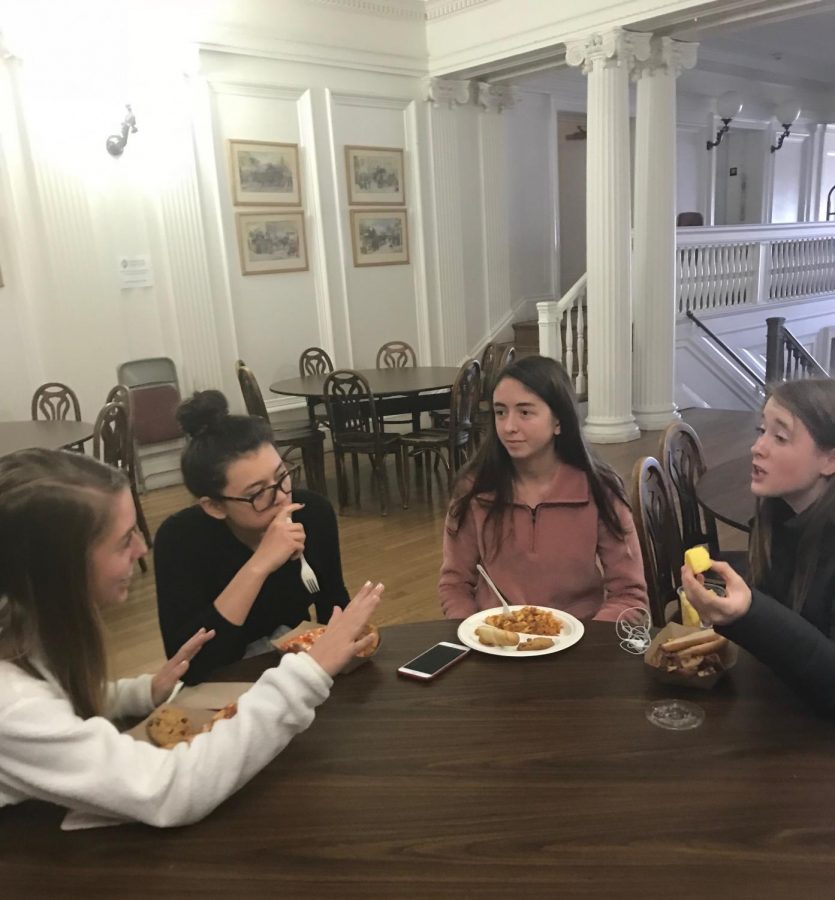 WEB EXCLUSIVE The bimonthly debate club met today during lunch to share opinions on gun control in response to the recent shootings that took place at Marjory Stoneman Douglas High School in Parkland, Florida.
"I think it is really interesting to talk to other people about topics that influence us in our everyday lives," sophomore Isabella Parmenter said. "Educating ourselves about current issues helps us become more involved and deepens our understanding of those controversial issues in our world today."
The club atmosphere offers students a place to create their own perspective on current events and to dive deeper into their own opinions or questions according, to club advisor Anne Porter.
"Debate club allows girls to express themselves on their feet and to think about both sides of a question," Porter said. "One of the things that we really emphasize is critical thinking and the diversity of opinions and not just accepting what somebody tells you, but turning it over in your own mind and coming to understand others voices."
Aside from contemplating today's issues, the club has helped sophomore Miley Sherman build public speaking and leadership skills.
"Joining debate club is a great way to establish leadership in your community and create teamwork in group settings," Sherman said. "Additionally Convent's debate club has helped me become more confident in public speaking and made me more comfortable to voice my opinion even when others might disagree."
The club has discussed topics such as abortion and even contemplated the Kardashians rise to fame and is open to talking about almost anything.
"We discuss a lot of controversial topics which is an important skill to have in a society where people have conflicting opinions," Sherman said. "I think that it is crucial to learn how to voice your opinions without offending others in our society today."

(Visited 96 times, 1 visits today)