Heart and Hands club reaches out across nation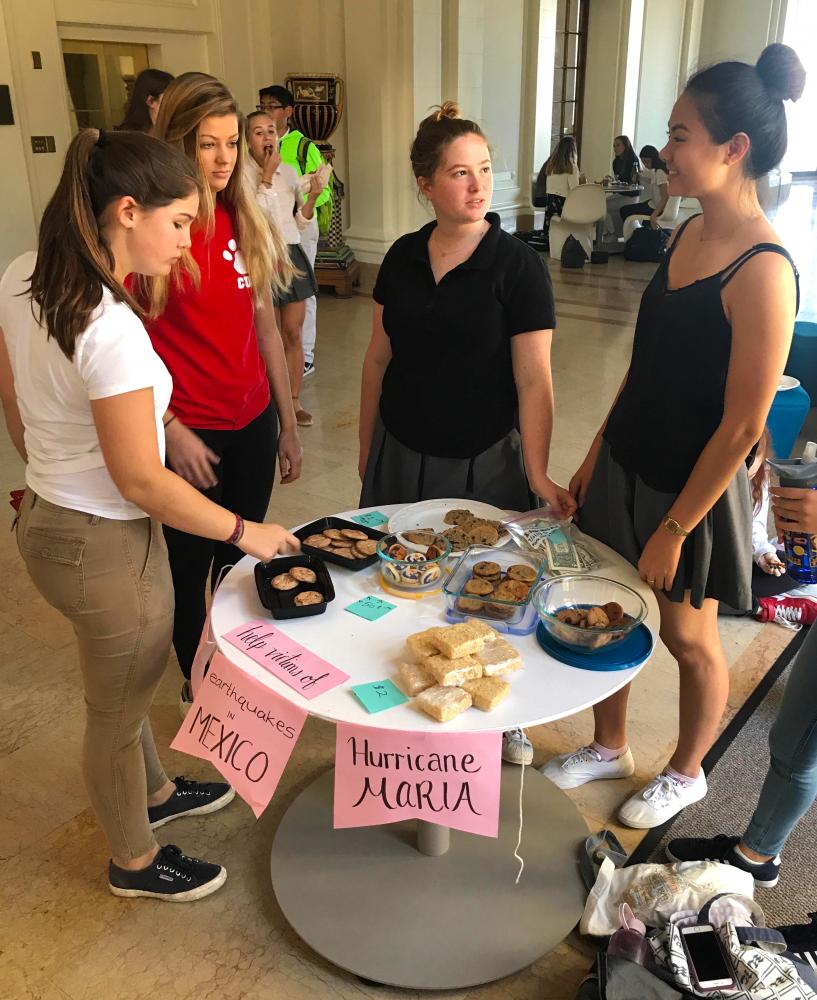 During lunch, the Heart and Hands club assembled a bake sale in the main hall for victims who have been affected by the recent occurrence of natural disasters.
"[The] disaster relief sales are for the victims of Hurricane Irma, Hurricane Maria, and those affected by the earthquakes in Mexico," club head Erika Wong said. "Usually three or four people [in the club] bring in goods for the sale and we donate any profits we make."
The profits from today's bake sale will be donated to the disaster relief organization at Unicef, according to Wong.  
"We've had two other bake sales so far this year," Wong said. "Our most recent one before today was for Hurricane Harvey."
Aside from offering students a sweet treat to enjoy with lunch, the desserts also motivated others to learn more about the club such as junior Molly Brown.
"I did a service project over the summer in New Orleans so I saw what hurricanes can do," Brown said. "They cause a lot of devastation and destruction and I really want to be able to help out in any way that I can, so today when I saw the bake sale I asked if I could join the club."
In addition to aiding the victims of natural disasters, the club also helps support other organizations closer to home in San Francisco as well.
"Another project we do is for the Ronald McDonald house," Wong said. "We have a lot of bake sales so we can buy ingredients for making dinner."
The club intends to have more sales with treats such ranging from cookies to rice crispy's, to continue supporting organizations such as hurricane and earthquake relief.
"We are definitely planning to have more bake sales in the near future," Wong said. "They will most likely focus on other natural disasters that have occurred too."